You might think you're ready to blast off into the world of startup success…but are you fully prepared for launch?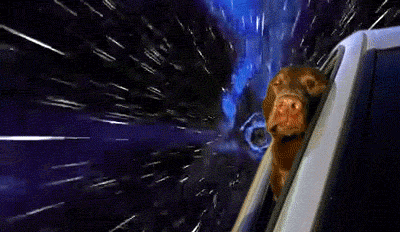 (Also, if you were wondering how many animals in space gifs there are…it's a lot.)
I'm joined by Justin Adelson, founder of Perfect Pixel Marketing, to discuss how to successfully prepare for a website launch.
We discuss a variety of tactics:
Organic outreach
Strategic partnerships
Content development
Paid ad strategy
Example questions that are answered:
What kind of marketing goals are best to have for a strategic partnership?
When is it worth investing in a paid ad strategy?
What is the best way to utilize analytics before you even launch?
How do you decide which publishers are best to target?
Check out the episode to hear our tips for crafting the perfect pre-launch digital marketing strategy.
Mentioned Links/Resources:

This podcast seeks to answer your questions about content marketing and digital PR with straightforward, actionable tips. You can find all episodes here.
I'll be publishing weekly, so subscribe to stay up-to-date!
Have a question you want to submit to the podcast?
Email me at amanda@frac.tl or comment below!
Have any additional insight on pre-launch digital PR strategies? Post it in the comments! I'd love to hear your thoughts.
The following two tabs change content below.
Amanda Milligan
As the Branded Content Manager for Fractl, Amanda's responsible for all on-site content, working to improve our brand engagement and enhance the agency's organic traffic growth strategy. Her work has appeared in Forbes, Content Marketing Institute, the Marketing Smarts podcast, CMO, and more. When she's not obsessing over the comma placement in blog posts, she's probably out singing karaoke or patiently waiting for "Westworld" to come back.
Latest posts by Amanda Milligan (see all)