Who We Are
Fractl is, first and foremost, a company made up of people. These people – this amazing team of project managers, account strategists, brand managers, PR specialists, designers, writers, editors, and out-of-the-box thinkers – have together accomplished incredible things over our four-year journey and continue to innovate in the marketing space.
Meet Our Team
Every day in our offices, you see the creative team asking each other questions, brainstorming the most fascinating ways to illustrate a cool data set. You see a member of the outreach team reading article after article written by a writer so she can reach out to him in an honest, personable way. You see an account strategist Skyping with a client in a conference room, looking face to face at the people whose lives we're working to make easier and businesses we're helping to grow.
You see all of these things, but you also sense an energy – the energy that only comes from true passion.  And then you understand that this isn't just a job for any of us. It's a challenge – it's a pursuit to excel and do something no one else in the industry has even tried before.
That energy is the soul of our company.
---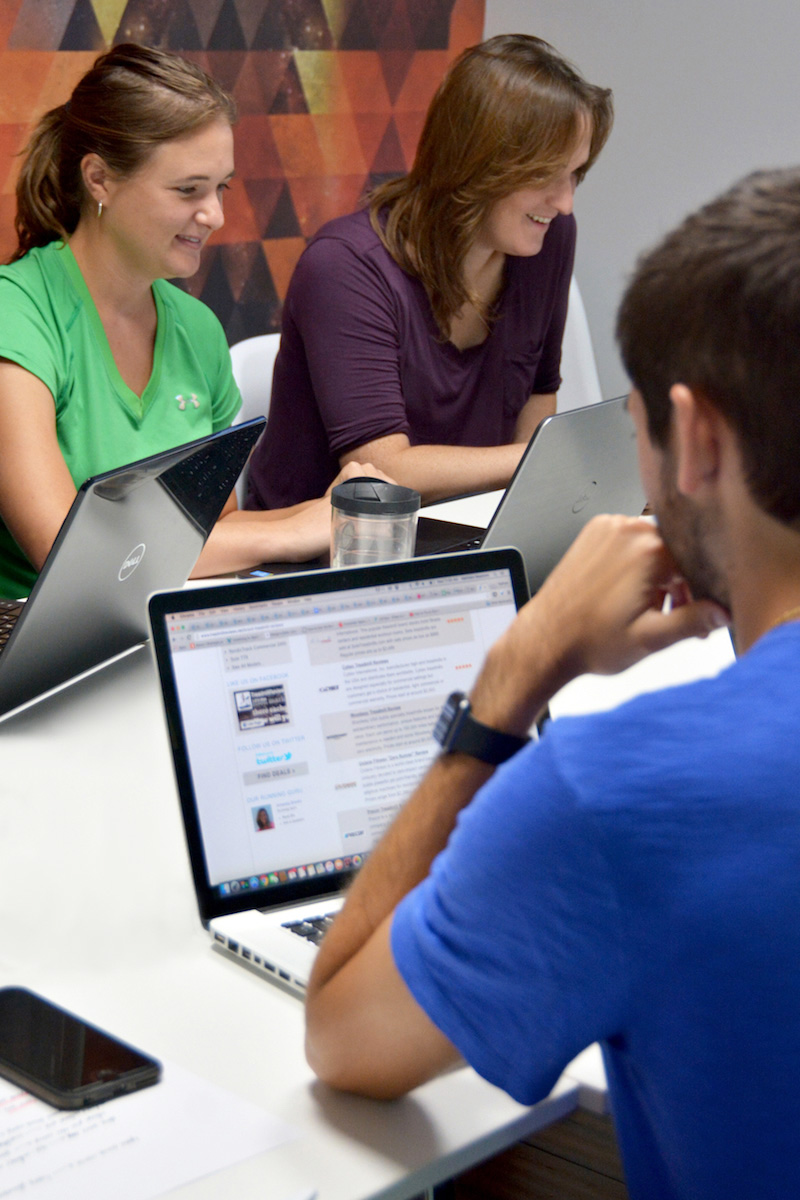 The creative strategy team meets every day for group ideation.
---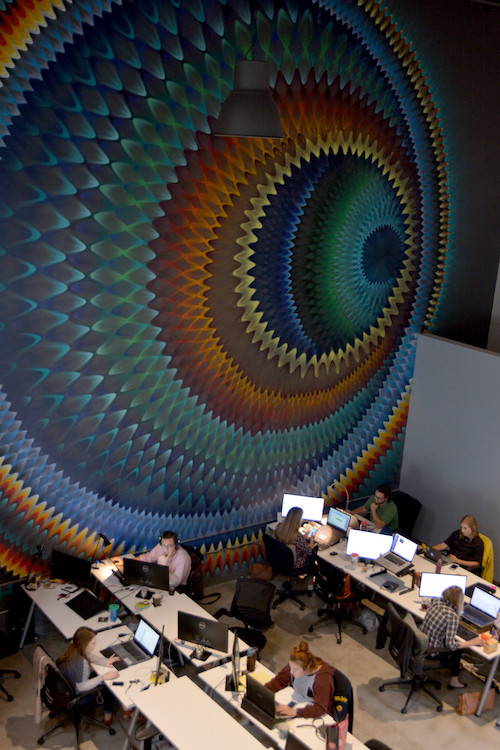 Our open office plan fosters communication and teamwork.
What We Do
We make marketing to-dos a reality. When we work with clients, we discuss their goals and perform a thorough analysis of their industries and their places within them to determine the best marketing strategies.
We're proud to say that when our passionate team tackles a client goal, we've seen amazing results.
Work With Us
How We Started
When co-founder Nick Santillo met fellow co-founders and siblings Dan and Kristin Tynski while attending college in Boston, they brainstormed ways to make a living via their shared interest: the internet.
In 2006, Dan taught himself programming and Kristin studied what makes high-quality content while Nick focused on putting together a business plan and acquiring clients.
Their work paid off when just a year later, Kristin's "8 Brain Diseases I Wish I Had" went viral and called attention to the importance of high-quality content in online marketing.
This desire to learn, test, and experiment propelled the trio to success, starting their first agency, Voltier, which was later acquired. Now, at Fractl, they continue to value innovation and look for unique ways to transform the industry.
---
How We're Different
For starters, we don't take the easy way out. We're not the agency that will slap together an article and get you a link and call it a day.
We're constantly researching how to improve our work and how to evolve inbound marketing to better serve our clients.
And we aren't going to claim what will magically happen if you hire us. We're going to tell you straight up what it'll take, and if you're on board, then we'll get it done.
We understand that actual, lasting results require quality work and a client partnership that is based on open communication and trust. This is what we're looking for, and we hope you are too.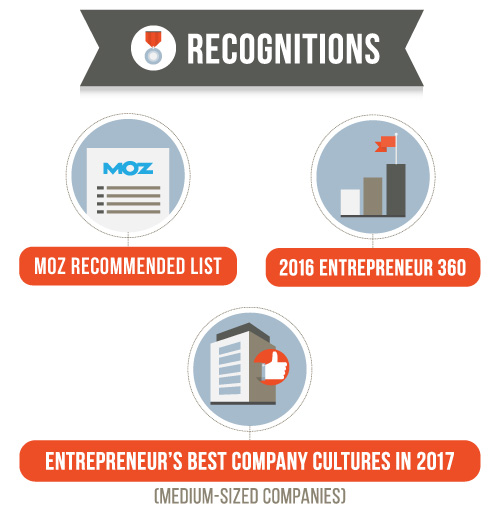 Innovation
We never settle for what's standard and accepted. Rather, we strive to improve ourselves and the way marketing is done at every opportunity.
Creativity
Creating an environment of collaboration and open-mindedness is a high priority for us, as our ideas are at the very core of who we are.
Growth
We set our sights on helping to grow the inbound marketing industry while also fostering growth within our own team.
Leadership
Ideas aren't enough – we have to take those ideas and execute them. We have to try and fail and try again. Only then can we become leaders.