Recovery Brands came to Fractl at an early stage of their business, needing help with a new site focused on empowering people and their families in their recovery from addiction. The site needed more traffic, more authority, and more social media attention. We provided all of that and more, helping them stand out in a highly competitive niche. Our results in the first year were astounding.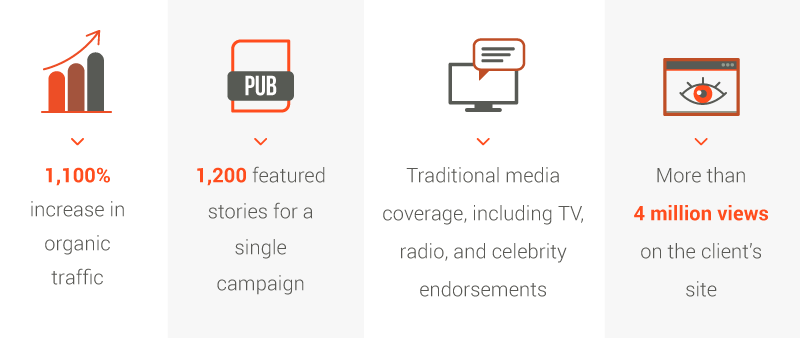 But we didn't stop there…
As our success together grew, our team became an increasingly integral part of Recovery Brands' marketing and growth strategy, allowing us to work on an increasing number of campaigns as the business expanded. Over three years we created and promoted 90+ campaigns that aligned with the client's core brand mission.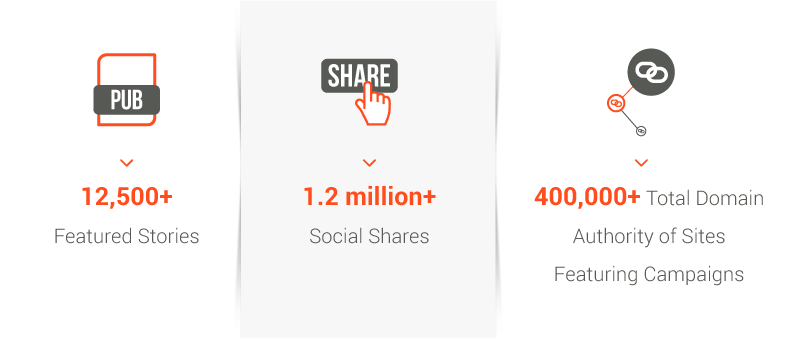 "Dan and his company have always been on the cutting edge of content marketing (since before it was even called that). I consider them a key piece of our team and growing success. If you're willing to push the envelope and think in terms of "there is no box," then you want to work with Fractl." – Jeff Smith, CEO at Recovery Brands, LLC

Research-Heavy Campaigns That Aligned With the Client's Goals and Mission
All content for Recovery Brands needed to have a voice of authority so its audience would trust it as a go-to source for rehabilitation. We took an investigative approach involving in-depth research and inquiries every step of the way – from ideation through production. In addition to greatly increasing our client's visibility, we have brought audiences across the world meaningful experiences that shed light on important issues.
Matching Ideas With the Most Effective Content Mediums
The goals set by by Fractl and Recovery Brands were top of mind when determining the types of content we'd produce. Once an idea was developed, we'd gauge which content media would be most effective for conveying the campaign concept. We used a variety of media, including:
Crowd-sourced content
Original editorial and long-form articles
Motion graphics and mixed media
Interactive features and original research
Contests, quizzes, and widgets
Kinetic typography
Interactive web and mobile applications
"We choose mediums that present the content in the most efficient way to the reader. Whether it's a simple graphic or an interactive landing page, we like to let the data speak for itself." – Mike Genevieve, Creative Strategist at Fractl
Attention-Grabbing, Innovative Content That Educates and Reduces Stigmas
Our mission across all campaigns continued to evolve, and we continued to focus educating audiences in order to decrease the stigma around addiction. This would not only help those in need of treatment, but also educate people struggling to understand or help their loved ones with addiction.
In addition to being educational and authoritative, our campaigns needed to spread awareness and stimulate interest around serious topics. We also knew in order to garner significant attention the content needed to evoke strong emotions. By pairing compelling design with emotional hooks and an innovative approach, we found a winning recipe among publishers and audiences while staying true to our core mission.
"I can honestly say that almost every response I get compliments the interest factor of the topic as well as applaud the design and layout of a project. We cover all of our bases here, and it definitely shows!" – Chelsea Freeburn, Senior Media Relations Specialist at Fractl
High-Authority Publishers

Maximize Exposure and Reach The Right Audience

Fractl's promotions team leveraged their relationships with editors, journalists and influencers to get content published on high-authority sites with large audiences. Many of the featured stories including a link which allowed interested readers to click through to our client's site to see additional campaign assets or learn more. This approach led to a huge surge in traffic and leads for Recovery Brands, which affirmed that our content was put in front of the right audiences.