User acquisition (and customer acquisition) requires more than great content – it demands an understanding of your audience. You need to know what content they read, what they want, and what issues they may have.
In essence, you need to know how to find your audience and connect with them.
When we launched our dating app, Sapio, we knew getting into the heads of our target audience would be a crucial, ongoing process.
But the effort paid off.
In this user acquisition case study, we'll explain how our strategy led to a 3,072% increase in weekly app installs in just five weeks.

While we also did general brand awareness work by promoting content campaigns, there were three main promotional tactics that helped us achieve an increase in installs.
Read on to discover what tactics we used and the results they achieved.
The Importance of Timeliness
Because Sapio is a dating app, we knew Valentine's Day would be a huge opportunity for us.
To reach our target audience through relevant media coverage, we considered all possible pitch angles and settled on two:

Note: While the tech angle is less relevant to Valentine's Day, the holiday still provided the writers with a newsworthy hook to explore the tech side of a timely app.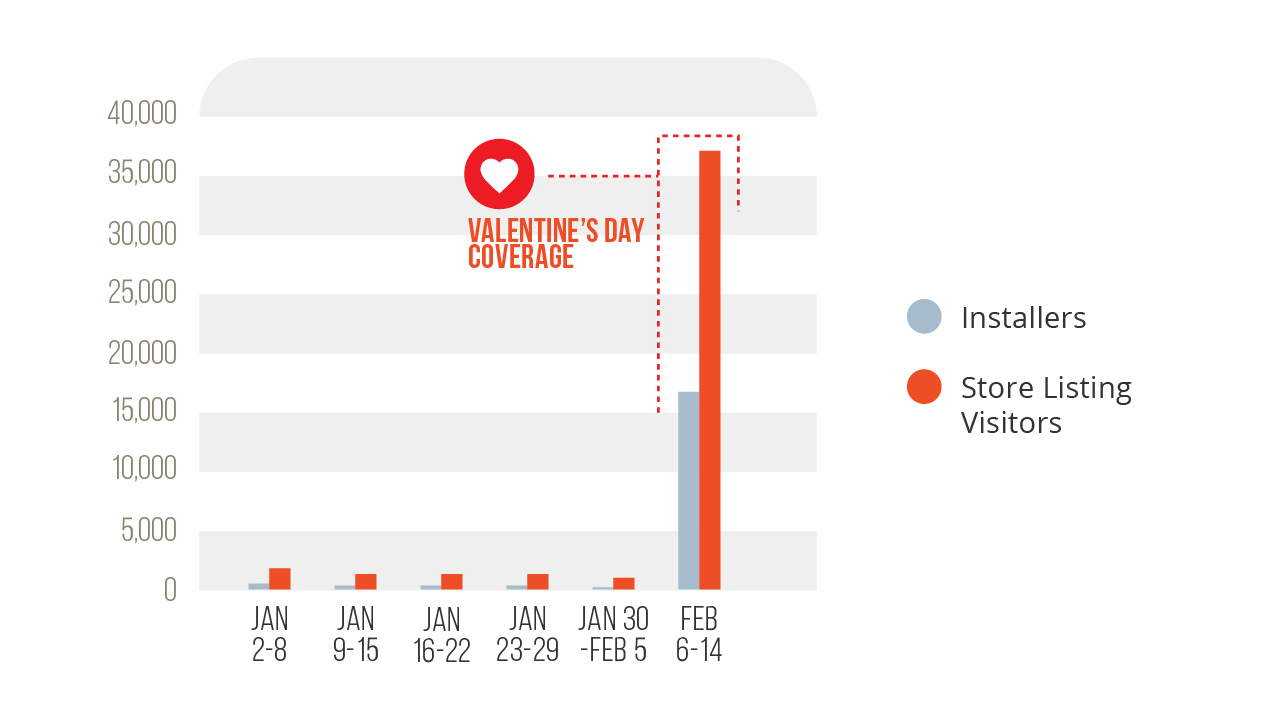 The results were noteworthy, to say the least. We earned media coverage on these sites in the span of two days:

The Weight of Authority
What the Valentine's Day-related pitches had in common was that we offered interviews with the founder, Kristin Tynski, to all of them.
This kind of access is appealing to publishers, who are looking for the most authoritative voices for their stories.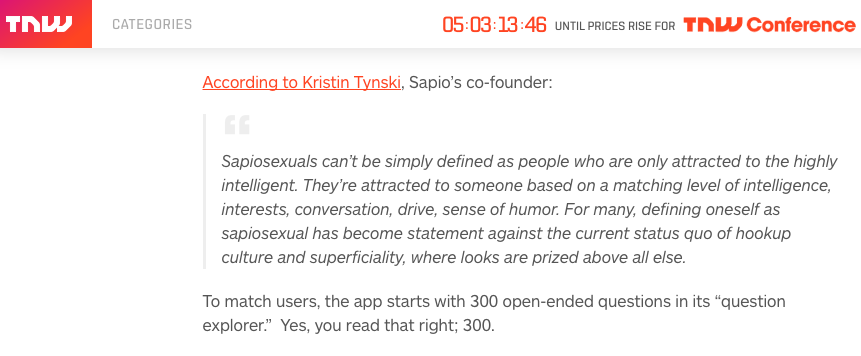 There are two primary benefits to having experts or those with authority interact with the media:
When you give writers an authoritative person to interview, you're making their jobs easier, meaning they're more likely to take you up on the story.

When you're open and accessible, writers may be more likely to approach you for an interview (since they've seen you interviewed before).
After presumably seeing other coverage of Sapio, a Toronto Star reporter reached out to our team:

The Personalization of Pitches
Neither of the above strategies would've worked without the use of a highly researched, customized promotional strategy. Our digital PR team bases its work on the principle that we're not in the business of sending out emails – we're in the business of forming honest, human connections with people.
And publishers appreciate it!
To give you a sense of what we're talking about, here's a look at an actual pitch that resulted in media coverage.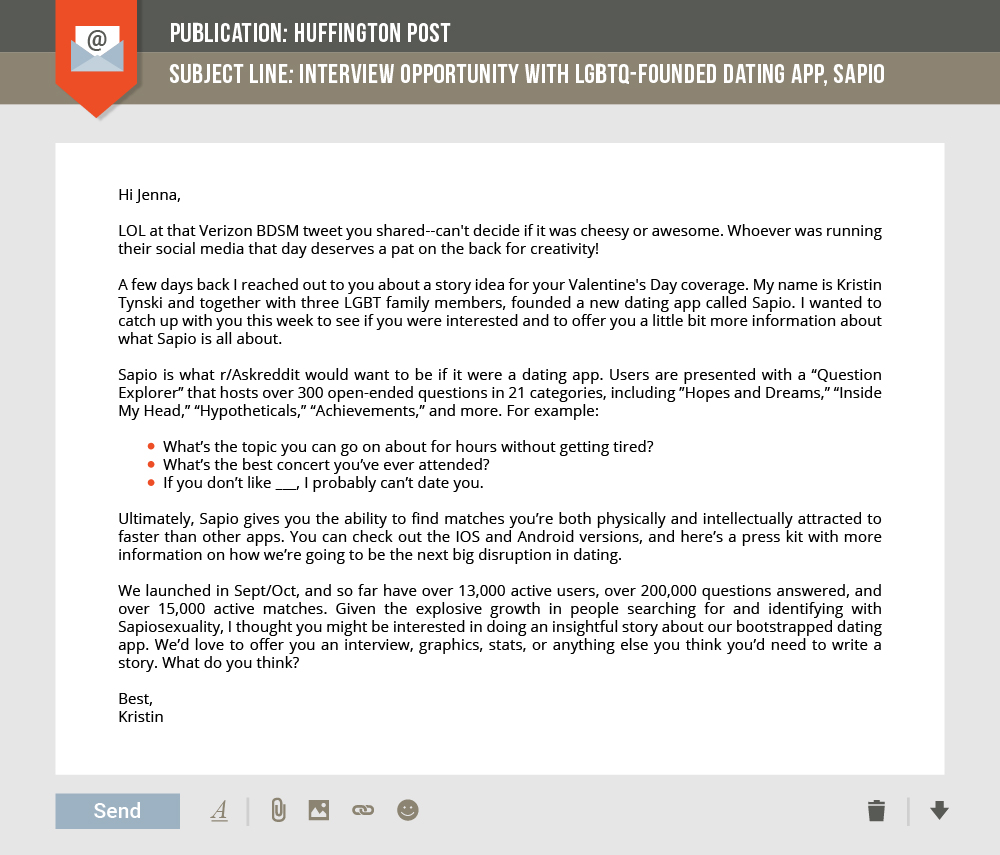 Creating a strong user acquisition strategy necessitates the following:
Understanding who your target audience is

Researching where this audience consumes content online

Reaching out to those publishers to get your brand featured

Providing writers value so your content receives positive media coverage
The value add is key – by providing writers a news hook (or two) when you make your pitch, you're much more likely to be successful.