Video and GIFs rule the internet for good reason; both content formats can quickly convey an idea or information, making them perfect for grabbing the average web surfer's attention. See how we've use videos and GIFs to tell interesting stories that captivated online audiences.
Average Faces of Drug Abuse
Featured Stories: 217
Total Domain Authority: 8,108
Social Shares: 8,046
Notable Features: Time, Huffington Post, Business Insider, Vice
For this campaign, creating a piece with strong visual impact was crucial for creating a strong emotional response that would raise awareness about the ill effects of long-term drug abuse. We chose a new and novel way of presenting images that used a combination of GIFs and face-morphing technology to create a rendering of the average face of people arrested on drug charges.
The shock factor of the images and the novelty of the content made this campaign appealing to publishers and audiences, helping it attract close to 250 pickups as well as thousands of social shares.
To learn more about this campaign, read the case study.
Visual Car Evolution
Featured Stories: 174
Total Domain Authority: 4,242
Social Shares: 1,816
Notable Features: MotorTrend, Car & Driver, Yahoo, AutomobileMag
From bigger bodies to more contoured lines, changes in car designs have delighted and disappointed motor enthusiasts for decades. In this campaign for eBay Motors, we compressed more than 60 years of design evolution on four popular models into four simple but captivating animated GIFs.

The campaign had big appeal for gear heads, achieving nearly 175 pickups including popular car publications such as MotorTrend and Car & Driver.
Disney Faces Evolved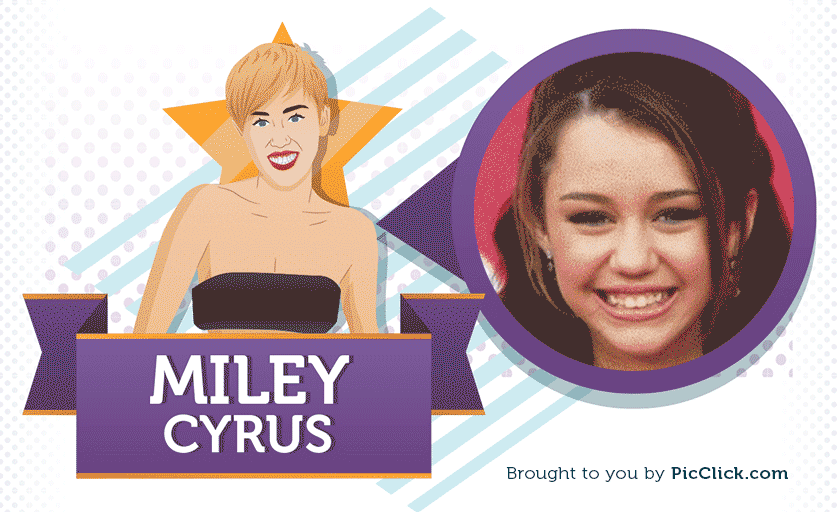 Featured Stories: 53
Total Domain Authority: 41,866
Social Shares: 10,032
Notable Features: Huffington Post, Seventeen, Distractify
Our Disney Faces Evolved campaign used animated GIFs to show famous former Disney stars' transform from childhood to adulthood. By choosing celebrities who are still famous but were also well known as child actors, this campaign had a nostalgia factor while also feeling relevant to present day.
Audiences were amazed by the drastic physical changes in some celebrities (Miley Cyrus, anyone?), which helped the piece get thousands of social shares and 150 pickups.
eBay Makes Christmas Wishes Come True
Although the written world is powerful, sometimes visually telling a story is far more impactful. This was the case when eBay surprised a special group of kids at the Milagro Center in Delray Beach, Florida.
Using video footage, we captured the joyful experience of the kids being surprised by the winter wonderland eBay created for them, complete with Santa himself and snow (a real treat for Florida kids). In addition to showcasing eBay's philanthropic work, the video also served to promote a related contest where eBay was gifting other children with their holiday wishes.
Can Your Language Affect How You Spend Money?
Featured Stories: 42
Total Domain Authority: 2,480
Social Shares: 34,843
Notable Features: Upworthy, PBS, The Atlantic, Huffington Post, UPenn.edu
For this campaign, we created a stunning and insightful motion graphic that revealed the unusual connection between language and spending habits. Our video told the story of behavioral economist M. Keith Chen's study, in which he uncovered that in countries where they speak a language with no future verb tense, such as German, people are better at saving money.
By repackaging existing research into a highly shareable, easy-to-digest format, this campaign attracted the attention of a variety of financial, academic and general news publications, which helped it achieved tens of thousands of social shares.