In these interactive content examples, see how we combine our creativity and technical expertise to produce highly engaging digital experiences.
Sexual Exposure Calculator

Everyone's heard the phrase "sex sells," but sex also encourages shares as well. This campaign uses a formula (explained thoroughly in our methodology) to help illustrate just how many people you're sexually exposed to based on how many partners you've had and where you live in the U.S.
What makes this campaign a winner is that it's so personal. We didn't just create graphics that talked about sexual exposure in general; we used the power of an interactive asset to allow readers to find out how they directly relate to the information. This is a powerful connection that can't be overlooked when creating content.
Most Instagrammed Locations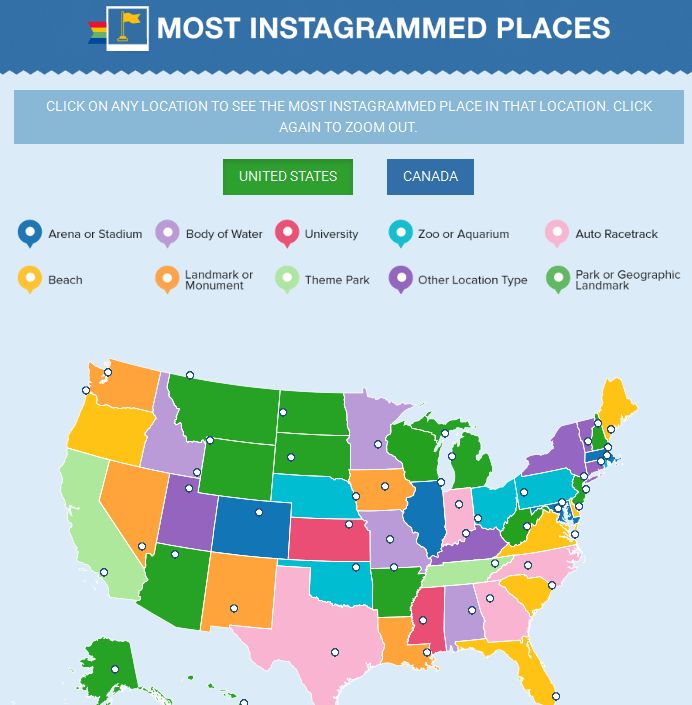 Featured Stories: 320
Total Domain Authority: 14,218
Social Shares: 36,564
This campaign represents the ultimate approach to geography-based ego-bait, because each state has a superlative they're excited to report on. Our campaign was able to get national coverage because of the overall conclusions we came to about the most Instagrammed places across the country, but then it was also able to secure local coverage because of its appeal and relevance to each of the 50 states.
The interactive takes it even further, allowing users to click on the top location per state and see example Instagram photos taken in that area. It's hyper-local and thus highly engaging for people living in each location.
Six Degrees of the NBA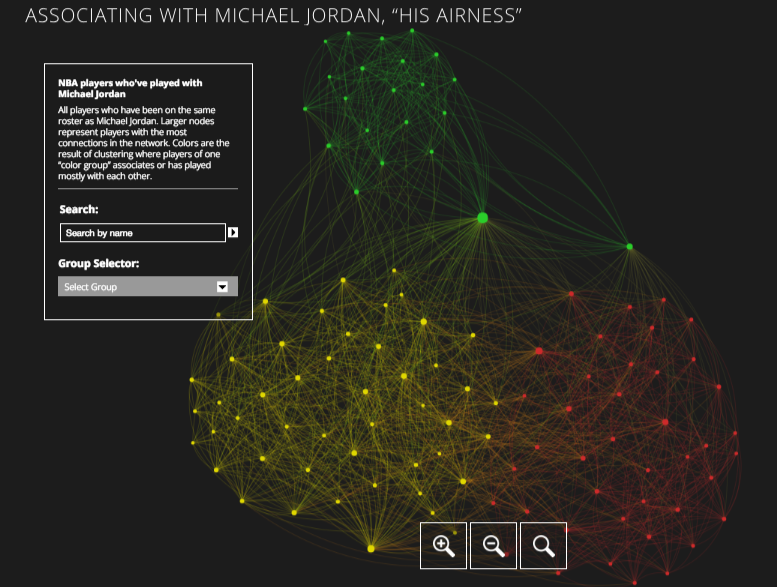 Interactives can range from simple to complex, and the Six Degrees of the NBA campaign falls on the more complex side of the spectrum. However, it succeeds by taking massive amounts of information and illustrating the key takeaways in a visually engaging and easily digestible format. Because it's interactive, users can click on what is most relevant or interesting to them to make the data more personal as well.
The goal of the project was to apply the six-degrees-of-separation concept to the NBA and get a visual sense of how basketball players throughout history are interconnected. The Fractl team gathered massive datasets and used a platform called Gephi to generate the visualizations, resulting in beautiful graphics and fascinating results.
Fictional Travel Times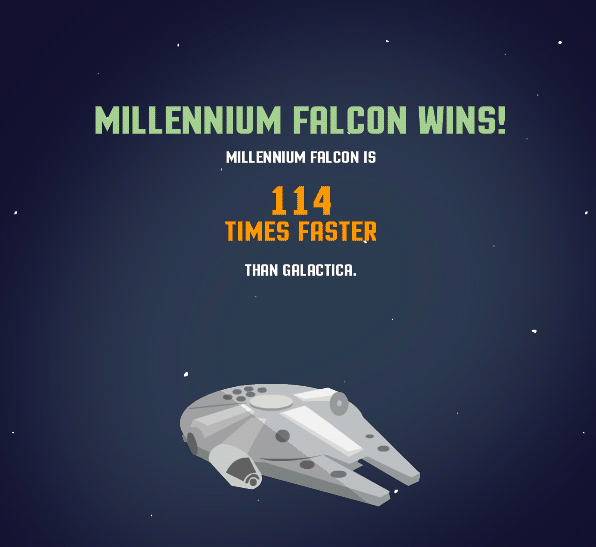 Featured Stories: 21
Total Domain Authority: 882
Social Shares: 12,324
Interactive content is a great way to make readers feel more involved with the project. In Fictional Travel Times, rather than just stating how fast different fictional vehicles and people could go (which we did include in the project, but farther down on the landing page), we asked users to choose which person/vehicle they thought would win in a race.
Then, once the user selects his or her choice, an animated GIF that illustrates the race and who wins appears. This fun format for portraying the information matches the overall tone of the piece and the pop culture subject matter, and it helps people engage with the content rather than skim quickly through it.
Your Face As An Alcoholic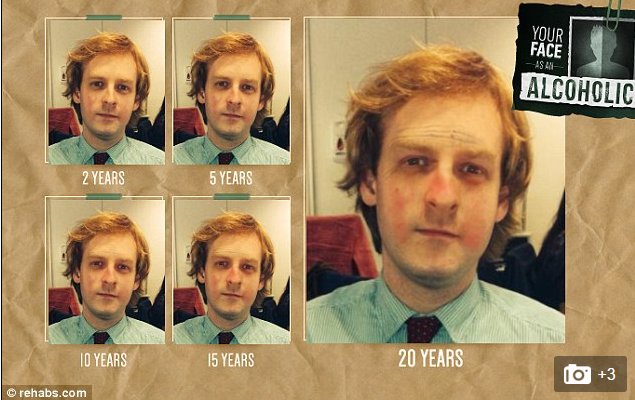 Featured Stories: 916
Total Domain Authority: 

27,890

Social Shares: 

14,368

Notable Features: BBC, Huffington Post UK, The Daily Mail
To raise awareness about the long-term consequences of alcohol abuse, we built an interactive tool that allowed users to see their face ravaged by alcohol. After uploading a photo, the tool created a photo collage depicting the potential physical consequences of heavy drinking, such as splotchy red skin and wrinkles, over the course of 20 years.
Seeing oneself transformed evoked emotions such as fear and shock in users, while also incorporating a novelty factor. This lead to a huge amount of pickups and shares, including international coverage. Interestingly enough, the campaign did well among publishers in countries with prevalent drinking cultures, such as England and Australia.
Marvel Origins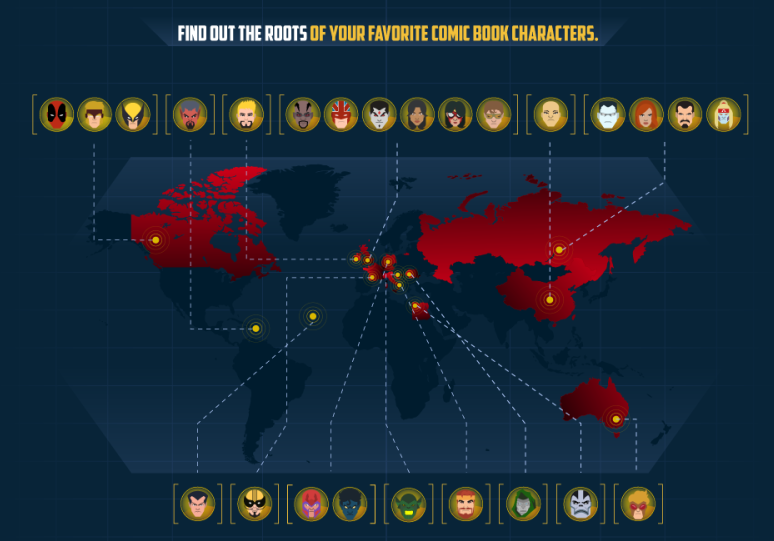 Featured Stories: 365
Total Domain Authority: 10,790
Social Shares: 9,024
Notable Features: Yahoo, Mashable, MTV, Sploid, Mental Floss, Nerdist
For this Movoto campaign, we plotted the locations where 75 Marvel characters are from to offer a global snapshot. We created multiple content assets including interactive graphics and a landing page on Movoto's site that yielded nearly 18,000 views. Being timely with pop culture trends and and relating it to our client's vertical (real estate) was a recipe for this campaign's success.
The huge success of this campaign, which garnered more than 400 pickups, hinged largely on the popularity of the subject and the engaging qualities of the design.
Twitter Reading Levels
Featured Stories: 245
Total Domain Authority: 1,627
Social Shares: 13,872
Notable Features: Yahoo, People, AJC, The Daily Mail, The Blaze, Al.com
For this campaign we used data from a popular social network – Twitter – to gain insight into state literacy levels.
After compiling more than 500,000 tweets from throughout the U.S., we then used an open source library on text statistics to analyze the number of syllables, words, and sentences in each tweet. This provided us with the values to calculate reading levels for each state, which we visualized in an interactive map graphic. This made the information attractive and easy to access, which led to high sharing rates and engagement.
Gaming Console Wars
For this campaign, we examined the social buzz surrounding the two most popular gaming consoles, Playstation 4 and XBox One. We created a responsive, socially-enabled app that utilizes CSS 3D transforms as well as integration with the Twitter API. Highlights for this campaign included a featured story on Mashable.