When done right, infographics and maps remain an effective way to present valuable information in a visually compelling way, through either a graphic or geographic impact.
Want to see infographic and map examples that stand above the rest? Here's a look at some standouts we've created for clients.
Map Content
Travel delays and setbacks can be enough to make even the most mild-mannered person lose their cool. Particularly, flying can cause elevated levels of stress due to so many people's infrequent use of this travel method.



Social Shares: 4,433
Notable Features: Yahoo, MSN, Market Watch, Travel and Leisure
By looking at airport data, flight cancellation numbers, ticket prices, as well as personal information about flyers and airlines, we created color-coded maps to convey the differences in air travel prices and flight timeliness. This campaign earned over 4,400 social shares with placements on major publications and within travel verticals.
Pop Culture Infographic Content
Few pop culture icons are as celebrated and reviled as Barbie, especially for her controversial figure. This made her the perfect centerpiece for a campaign meant to raise awareness about body image issues. We created an infographic comparing Barbie's unattainable body measurements to the average female body to emphasize how unrealistic her body type is in the real world.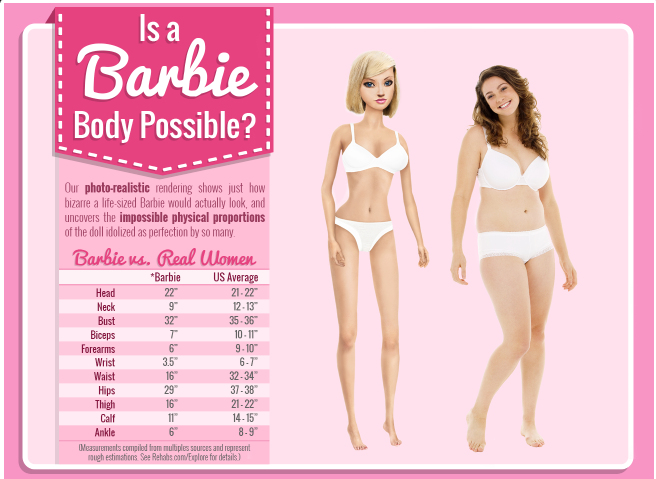 Social Shares: 55,818
Notable Features: Huffington Post, Ad Week, Fast Company
By combining the nostalgia factor of a well-known pop culture icon with an emotional issue many people face – the pressure to achieve a perfect body – this campaign achieved coverage from global publishers and tens of thousands of social shares.
Relatable Infographic Content
Our Trading Time campaign presented an eye-opening look at how long you would have to work to pay off a lifetime's worth of expenses ranging from rent to toilet paper. The campaign was a hit with financial publishers and garnered coverage on top sites including Business Insider and Yahoo Finance.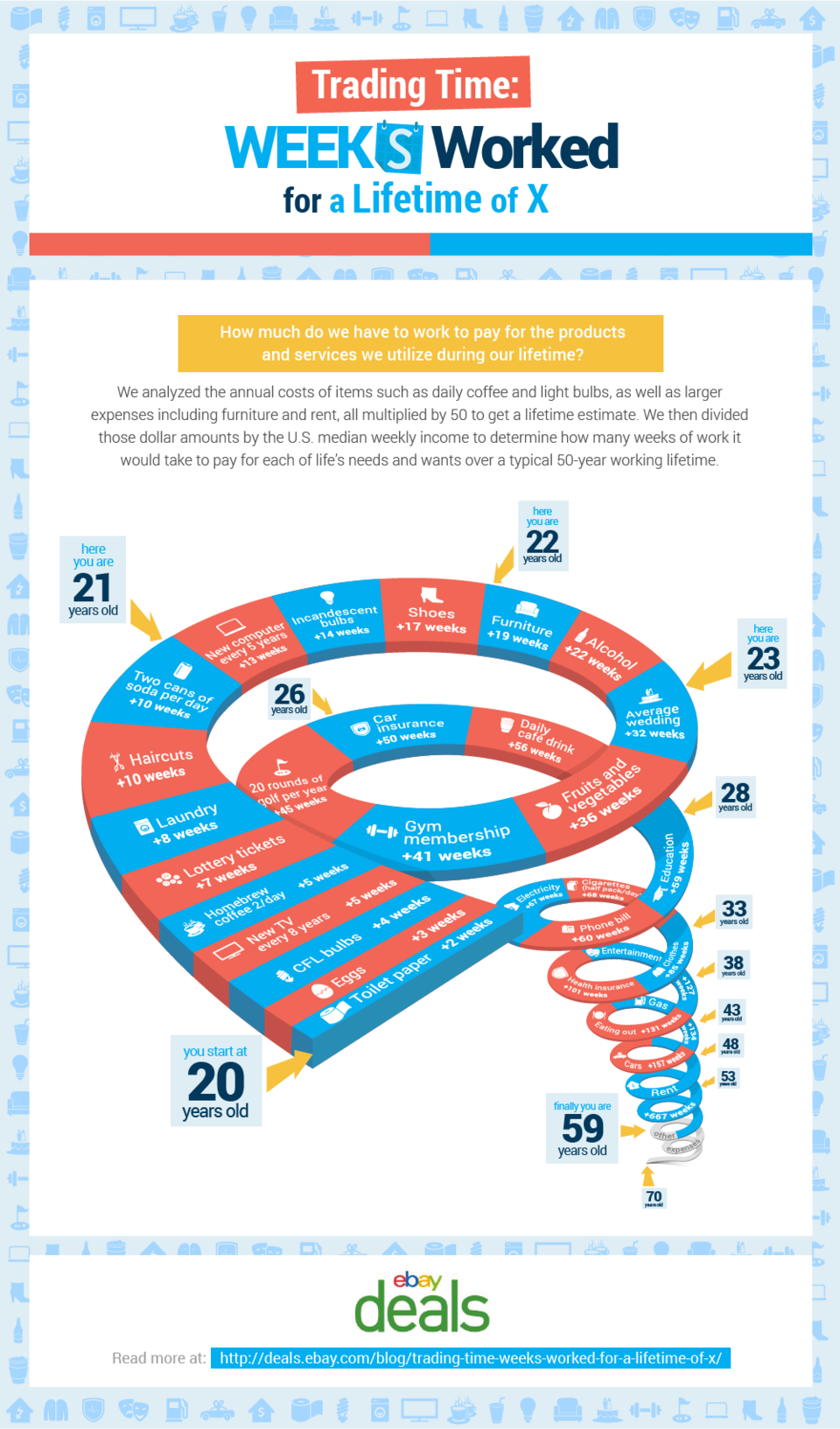 Social Shares: 490
Notable Features: Business Insider, MSN, SFGate.com, Yahoo Finance, Credit.com
This campaign was a great example of creating multiple content assets using the same data. In addition to an infographic showing how much of one's life is spent paying off expenses, we also created a calculator where users can plug in their salary and state to get a personalized look at how much of their salary goes toward different expenses and a flipbook featuring more granular data.
Browse through all of our work to learn more about the innovative strategies that Fractl offers!