Anybody can be a writer on the internet, but there's a significant gap between professional writers and amateurs. Our journalists and editors excel at their craft and create blog and article content for a range of brands in nearly every industry. Take a look at some of our examples.
#Overtime on Instagram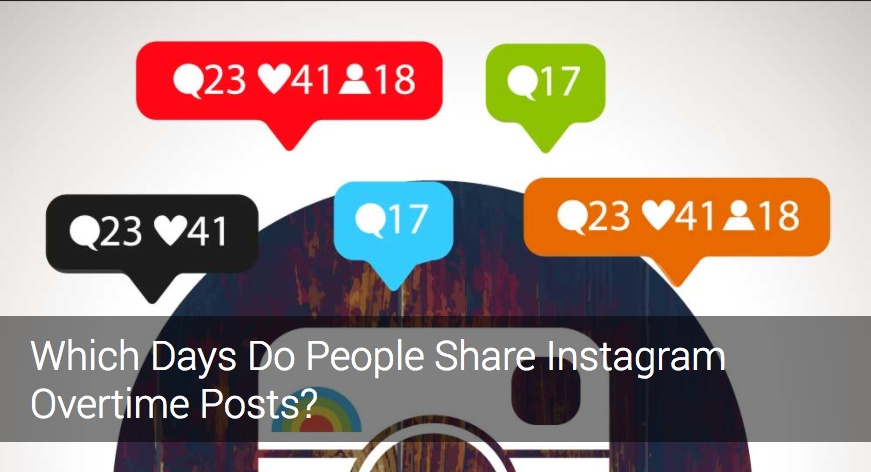 Overtime can be hated or loved (time and a half – cha-ching!), depending on who you ask. For our client Paychex, an HR solutions provider that helps clients with ways to retain and attract employees, we examined 150,000 Instagram posts with the hashtag #Overtime. We created a full-scale campaign with the results but also wrote a separate piece of on-site content complementing the campaign.
The article discussed the days of the month people post #Overtime the most and least, with insight into why there's a plunge at the end of the month. Our goal with the content was to appeal to small to midsize business owners to better understand the sentiment of the workforce about overtime leading up to the new overtime regulations.
Pitching in the National League

During the 2016 season, we took a closer look at the pitchers of Major League Baseball for our client Fanatics, an online retailer for official sports apparel and merchandise. In addition to the National League article, we created a campaign that mapped all pitches since 2008 as well as a blog post with the fastest-throwing pitchers in the American League.
Baseball enthusiasts – a large segment of Fanatics' core audience – know there are many types of pitches (four-seam fastballs, sinkers, etc.), so we analyzed data from MLB Statcast for each type to offer a full picture. The article struck a balance between speaking to longtime fans and informing newer fans of the mechanics of certain pitches.    
Emotional Concerns

For MentalHelp.net, we were tasked with creating content that addressed its readers' mental health and wellness concerns. Our research revealed that youth and adults who identify as lesbian, gay, bisexual, or transgender are nearly three times more likely to suffer a mental health condition – so we knew that was a group likely coming to the site for help or education.
We used results from a CDC database for an overview of how the LGBT community is affected by mental illnesses like depression and issues such as difficulty sleeping. But to really understand the issue, we interviewed LGBT people and wove their quotes throughout the article. The end result was a comprehensive look at the problems, what individuals can do to improve their well-being, and how our society and health care system can support members of the LGBT community.
The Beaten Path

Our client Busbud allows its users to search, compare, and book bus tickets in 63 countries, including the U.S. We wanted to create related content that appealed to its audience of travelers. All drivers and passengers in America have almost certainly encountered troublesome or hazardous conditions (potholes, anyone?), so we researched just how common roads and bridges in poor condition are.
The article ranks all 50 states by their roads, with data from the U.S. Department of Transportation. To further engage Busbud's readers, we reported the additional costs motorists pay each year related to driving on damaged roads in their respective states. While some drivers may have been aware of their region's crumbling roadways, seeing a price tag on it was eye-opening.
Gun Sales in the U.S.

Our client Get Safe offers wireless home security systems, so we created content around a huge part of the safety and security conversation: guns and background checks. Have certain states sold more guns with less-extensive background checks than others?
For this feature, we looked at the number of firearm registrations across the U.S. as well as data from the FBI and private companies that conduct background checks. While these findings were interesting, what was perhaps the biggest takeaway for Get Safe's audience was there were fewer background checks in 2016 than guns registered. Firearms are a sensitive issue in America, and our objective article kept to the facts to allow readers to come to their own conclusions over what makes them feel safe.
Contraceptive Type and Use

Superdrug Online Doctor is a prescription provider in the U.K. and part of its target market are those seeking safe and effective contraceptives. Looking at data from a United Nations report, we mapped the most common type of birth control used around the globe – a topic surely appealing to our client's audience.
While any birth control is better than no birth control when it comes to avoiding pregnancy, there are particular methods that are more effective (e.g., the pill, IUDs, male condoms, etc.). Our article detailed why other contraceptives are less effective, and it incorporated external research as to why some countries have a higher rate of those less-successful methods.
Madness on Twitter

A travel-related resource, Travelmath was interested in ideas closely and loosely related to travel to entertain and educate their audiences. We stretched our creativity and came up with a topic that engages from coast to coast and which many are willing (and eager) to travel for: March Madness.
For this feature, we did an original analysis on how positive or negative tweets about NCAA basketball teams were. To tie it into the client's offerings, we included "Travelmath Stats" throughout the article (e.g., how far Louisville fans would have to travel if the Cardinals made it to the Final Four).