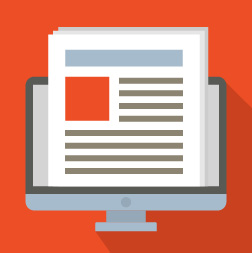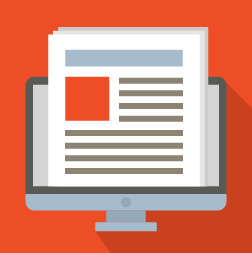 The holidays are in full swing, which means a lot of us are enjoying the time away from our computer screens and overflowing email inboxes. But for those of us looking for a good read (or a good excuse to get some alone time away from the extended family visiting), we thought it'd be helpful to round up a few must-read content marketing articles, guides, and resources before we leave 2016 behind for good.
Taking a Look Back at 2016…
Before we can move forward, it's always valuable to take a step back and analyze what worked and what clearly didn't before strategizing your 2017 plan. (We're pretty big proponents of that ourselves when it comes to client campaigns and marketing research.) This year saw the revival of some older content formats, like the classic print brand magazine as well as the introduction of futuristic digital innovations like virtual reality, so let's take a look at some of the industry experts' best roundups of 2016.
Innovation is always key – but 2016, in particular, saw some interesting new ideas from brands trying to think outside of the box. Buffer's list of the best marketing experiments and the marketers behind them looks at everything from creative uses for Snapchat to unexpected newsletters.
From Amtrak's travel magazine to the entire "Deadpool" marketing campaign, Contently's best content marketing of 2016 offers a highlight reel of 10 big brands taking some calculated content risks to cut through the noise of content overload.
This year also put a lot more emphasis on a holistic content strategy that goes beyond just a one-and-done campaign, and as such, many brands are starting to incorporate a content hub into their plans. Conveniently separated by sector, Marketing Insider Group offers 99 examples of the best content marketing hubs from this year for brands ranging from financial services to consumer retail.
Like content hubs, brand storytelling has become an increasingly important emphasis on holistic approaches. B2B brands, in particular, can struggle to execute this strategy, but Skyword's Content Standard offers a list of five examples of B2B brands that have perfected the art of storytelling.
…To Plan Your 2017 Strategy
To kick off what lies ahead, this long but worthwhile Moz post previews major SEO and digital trends that will continue to grow in 2017, backed by some compelling data. Search Engine Journal reached out to dozens of experts to gather insights for SEO trends (as well as social media marketing trends) in 2017 to help perfect a more holistic strategy.
While SEO and content go hand in hand, outreach is an often-neglected aspect of content marketing. Luckily, Spin Sucks offers eight macro trends that will affect the PR industry and ultimately how your content is distributed.
More specific to the content itself, Content Standard provides an explanation of which trends are worth a share of your budget in 2017. Before you start drafting up your 2017 plan, though, first read through the six questions Convince & Convert lists to help you spend your budget wisely.
Meanwhile, after noticing some minor pivots indicating some significant changes on the horizon, Influence & Co.'s John Hall explains the most meaningful overall content marketing trends and how they will influence 2017 in a two–part post on Inc. Similarly, ClickZ predicts the eight most important content marketing trends for the new year based on some compelling statistics and observations.
Finally, this list wouldn't be complete with including Content Marketing Institute's annual content marketing predictions for 2017; Jay Baer and his team reached out to over 50 experts to craft their ninth annual roundup of what the New Year will bring.
Looking to keep up to date on the latest industry trends throughout the year? Top Rank Blog put together a comprehensive list of top influencers to follow to stay on top of how these trends will play out. Our newsletter is also an excellent resource for marketers trying to stay ahead of the curve.