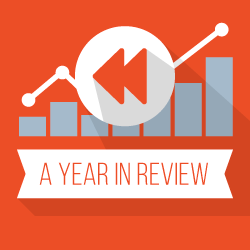 'Tis the season of end-of-year roundups. Throughout 2016, we produced 23 research-based marketing campaigns that explored various topics and pending questions in our industry; they earned more than 340 media placements and nearly 34,000 social shares.
It's no secret our team at Fractl lives and breathes data. Without them, we wouldn't be able to plan our campaigns, vet ideas, and revisit our efforts to gauge success. Since we always take a data-driven approach to our work, the research in this roundup is no exception.
We know the ins and outs of content marketing, and we understand the digital marketing realm is vast and each focus intertwines for a more holistic approach to reaching, engaging, and delighting consumers. That's why our list looks at several opportunities beyond content marketing, like social media and influencer marketing.
To pay tribute to 2016, another fine year in content marketing, here are 16 stats that caught our eye. They offer insight into what marketers can expect in 2017.