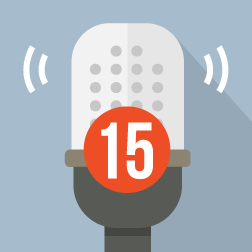 Buckle up, ladies and gents. It's time to perform some EXPERIMENTS!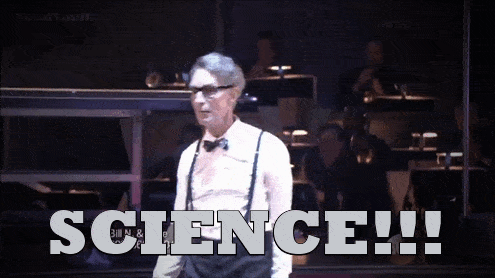 Well, not the beaker-and-test-tube type of experiments — marketing experiments! The content marketing world is constantly changing, and if we want to succeed, we need to change with it. Content marketing experimentation can help you determine what new tactics and strategies are worth exploring to get the best results.
But how do we change? What do we change?
Michele Linn has the answer.

This podcast seeks to answer your questions about content marketing and digital PR with straightforward, actionable tips. You can find all episodes here.
I'll be publishing weekly, so subscribe to stay up-to-date, and stay tuned for special guests in the near future!
Have a marketing question you'd like featured on the show? Email me your question!

Episode 15: Experiments Aren't Just For Chemists – Show Notes
This week's question is:
This week, Michele Linn, VP of content at Content Marketing Institute, joined me in a discussion about experimenting with marketing strategies and why it's effective.
Here's her insight.
Importance of Experimenting
Just because your content is staying the same doesn't mean the world around you is.
Having one content plan and sticking to it just isn't good enough anymore, because everything is constantly evolving in the marketplace, Michele said. You might even be worse off, struggling to get readers, shares, and traffic on your site because your content isn't relevant or engaging enough.
With social media platforms taking over and offering new ways to interact with content, there's a lot of opportunity to develop your marketing strategies based on current trends.
Experimenting with marketing strategies allows you curate unique and exciting methods that appeal to a new generation of audiences.
Be Observant
Knowing how your business, team, and readers have evolved will help you know what experiments need to take place in order to be effective.
Be communicative with your team, and based on the conversations you have with them about their ideas on how marketing strategies can potentially be improved, prioritize those ideas.
Be attentive to daily habits of your coworkers and audience, as you want to better understand their everyday lives, whether it's checking social media on a daily basis or reading the newspaper with your morning coffee.
You can also get in contact with people outside of your team and get their input on what would be of interest. Your target audience is growing and it's your job to know how to reach them! But even your current readers have invaluable insight. Maybe your content has been answering their questions up until this point, but now they have
Know your goal. If one of your methods isn't working, figure out why and adjust it. Look at everything that's changing and ask yourself what would make sense to try differently.
Don't Give Up on Change
Some people aren't as open to change as others, but it is important for everyone to be comfortable with the advances taking place in their work environment and career course.
Know the person you are working with and their level of comfort when it comes to change. If your manager is not comfortable with the experiments being done, try a different approach with a smaller experiment and work your way up. Present timelines, expectations, and justifications that express what you're trying to achieve and what you'll learn from the test.
Lastly, make sure your voice is heard and challenge the norm. Marketers are encouraged to work in organizations where is it okay to experiment. A lack of experimentation will cause a plateau in your traffic, leading to stagnance in other aspects of your business.  
Build a Solid Team
Experimenting with marketing strategies is exceptionally harder if you don't have a solid marketing team to begin with.
Michele said priorities should be in this order: people > process > technology.
First, you need to understand why you're doing what you're doing, who you're helping, and how you're going to measure that success.
Once that's set as the guiding principle, make sure you have the right people in place on your team.
When hiring, do not underestimate the importance of the get-it-done attitude. When you're interviewing people, don't only look for skills but for attitudes that work for your culture
Also check out their personal brand. Michele has found that a lot of the people who do well have outside passions and use what they do really well in their job tend to utilize those skills well in other parts of their lives, too.
Have a question you want to submit to the podcast?
Email me at amanda@frac.tl or comment below!
Have any additional insight on marketing experimentation? Post it in the comments! I'd love to hear your thoughts.