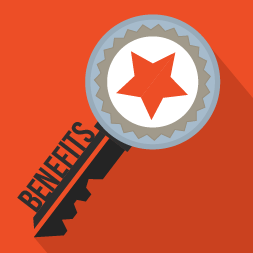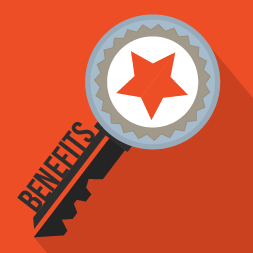 In a digital world, having the opportunity to connect face-to-face with like-minded individuals can be somewhat of a rarity. But let's face it, many business deals aren't made at the office – they're often made over dinner, at the bar, or on the golf course. Therefore, in-person interactions shouldn't be discounted.
From generating new business to staying current with the latest trends, attending marketing events, meetings, and conferences can be crucial to the success of a company's or individual's growth strategy. For this reason, we've put together a list of key benefits of why you should consider attending business networking events.
1. Build Meaningful Relationships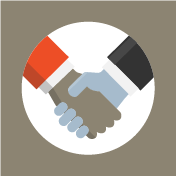 Back in October, Fractl hosted our first digital marketing networking event, which was held at our headquarters in Delray Beach, Florida. "Getting Crafty with Content" was created with the purpose of bringing together digital marketing innovators from all over South Florida and beyond – and that it did.
We had a full house of attendees with strong, creative backgrounds, including data-driven journalists, entrepreneurs, reporters, digital marketers, content marketers, SEOs, project managers, and industry-leading professionals from companies such as AutoNation, HotelPlanner, AMSI, Body Logic MD, Palm Beach Tech, Office Depot, The Palm Beach Post, 3DCart, and Vitacost.

While hosting marketing events has its benefits, attending events and conferences can be the key to creating, building, and nurturing meaningful relationships as well as gaining credibility and trust. This is your chance to establish authority in your brand and yourself.
New research from Thomas J. Fudge's at University of Oxford found that face-to-face interaction is essential for truly authentic relationships. "There is something paramount about face-to-face interactions that is crucial for maintaining friendships. Seeing the white of their eyes from time to time seems to be crucial to the way we maintain friendships," explained Sue Fudge, Director at Thomas J. Fudge's.
However, the time allotted to networking at events can often be slim, so you need to make the most of the time you do have. Instead of indiscriminately handing out business cards, use the valuable networking time you're given to establish long-term, meaningful relationships with potential employers or business partners. Be assertive, but not aggressive. Avoid asking questions like "Do you have any job openings?" or "Are you interested in buying my products?" This type of approach will turn off many people.
Instead of hard selling, try discussing your common interests and goals. You're representing yourself and your company, so focus on making strong connections and don't forget to leave a lasting impression. If the person you're speaking with is interested in learning more and keeping in touch, they won't hesitate to ask for your business card.
2. Stay Current With Trends by Learning From Powerful Speakers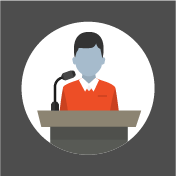 If you're reading this, it's likely you work in digital marketing, which means you're constantly having to stay ahead of the curve with best new practices and trends in the industry. As a marketing professional, you're bound to have heard of at least one of these prominent marketers:
Seth Godin

Rand Fishkin

Joe Pulizzi

Neil Patel

Jonah Berger

Ann Handley

Jay Baer

Pam Moore

Brian Halligan
Well, what if you could hear some of these top-notch keynote speakers firsthand? The speaker alone is one of the best reasons to attend a conference, and people travel far and wide to be the first to hear new material and developments from the biggest names in marketing. That said, speakers who aren't as well known or who are perhaps newer to the game can also add value, especially if you're looking to hear talks on more niche topics.
Regardless of a speaker's caliber, listening to thought leaders share their ideas and know-how will give you the enthusiasm you need to return to the office and tackle new challenges. You can even share what you've learned with your colleagues. Nevertheless, you will always learn something new.
If you're a speaker or are looking to boost your confidence as a speaker, conferences are a great place to develop your speaking skills. It also presents an opportunity to speak directly to your target audience about your brand, case studies, and services. So what are you waiting for? Get out there and preach!
3. Connect With Influencers and in Turn, Your Target Audience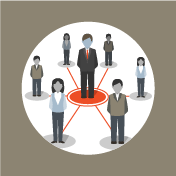 Social media and other online platforms are great for connecting with influencers as well as your target audience, but these online spaces are highly competitive and often require sponsored posts to reach your target market.
According to eMarketer, 45 percent of marketers and communications professionals used event management as a tactic to increase influencer engagement. By working with influencers from the very start of your event strategy, you can create events that are truly valuable and will attract the right type of attendees for your brand.
Influencers can be useful throughout the whole event planning process in two key ways:
They help

drive awareness and event registrations

during the pre-event phase

They can

recap key messages

that people may have missed during the event.
When it comes to selecting an influencer, you need to discover who has the greatest ability to support your business or cause and relay your messages to the right audience. Ideally, you should be looking for an influencer who you can build a co-branded relationship with – someone you can work with over and over again.
But sometimes it's not that easy to simply choose an influencer. In fact, 75 percent of marketers consider finding the right influencers the most challenging aspect of an influencer marketing strategy. If this sounds like a predicament you're in, our influencer marketing guide will help you identify influencers who are open to brand partnerships and provide you with the tools you need to streamline your search.

4. Get Fresh Ideas and Solutions for Your Business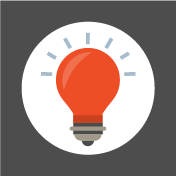 Your company might be well known locally or even on a regional level, but chances are that not everyone cares about or even knows about your brand. If this sounds like you, then attending a conference might be an excellent way to obtain new ideas and feedback from others who may have already mastered the marketing problem you're facing.
Sure, you can search the depths of the internet for ideas and solutions, but let's be honest – sometimes the internet is filled with too much information and resources. One article leads to another and then you find yourself immersed in cat videos.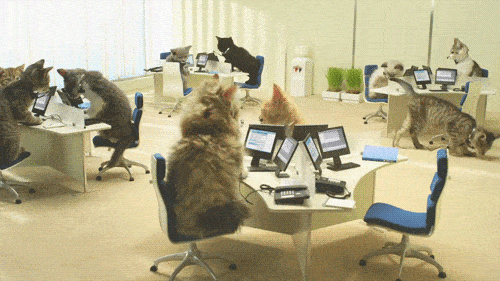 Large-scale events are filled with companies showing off their newest offerings and can be a great place to find suppliers, clients, solutions for your business, or inspiration for your next big venture.
Tips and Takeaways to Consider

Be selective!
Attending meetings and conferences is all well and good, but if you haven't done your research on the people you're looking to connect with, or if you haven't established clear, well-defined goals, you're wasting your time and money.
Cvent evaluated over 5,000 cities ranking them based on meeting and event booking activity in the Cvent Supplier Network as well as the number of meeting and event venues in the area. They found the top three most popular destinations for meetings to be: Orlando, FL, Chicago, IL, and Las Vegas, NV. If you aren't sure what conferences or meetings to attend in 2017, searching for large-scale events in these three cities would be a good place to start. Just make sure you choose the event that best aligns with your brand's goals.
Attend events that aren't saturated with other marketers.
Depending on your goals or your role within a company, you might find the more niche meetings and conferences will benefit you more. For instance, if you work in sales and your company's services are best suited for growing websites, you might want to consider attending eCommerce events (where the likes of your target audience resides) over digital marketing events that are saturated with other sales persons and marketers, aka competition. But no matter your role, once you've established clear goals and objectives, choosing the right event, meeting, or conference to attend will come easy.
Attending online is better than not attending at all.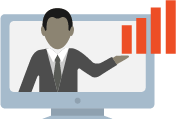 We've stressed that face-to-face interactions are important; however, sometimes conflicts with schedules or issues with budget can arise and prevent you from being able to take part in something that would truly benefit you. If you find yourself in this situation, keep in mind that some events simultaneously run webinars or Facebook live videos, and some even live tweet key happenings that take place at events.
You can also use the conference's hashtag to stay in the loop and connect with other attendees. Subscribing to a conference's email list is also a great way to receive recaps or any presentations that were given at the event.
Top marketers, like the ones outlined above, often run live online conferences and webinars, where they present new ideas and concepts as well answer any questions you may have in Q&A and chat forums. Plus, you can stop, pause, and replay the presentations while you take notes. Bonus: Sometimes these webinars are free.
Whether you attend marketing events, meetings, or conferences in person or online, you are almost always guaranteed to learn something new and/or build new relationships that will benefit you and your brand.
Looking for tips on how to attract the right influencers to your brand? Download your free Fractl eBook!