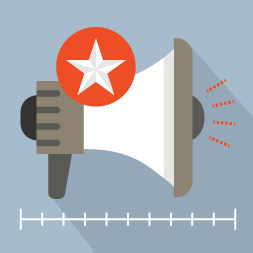 I think only a gif can communicate my excitement for this.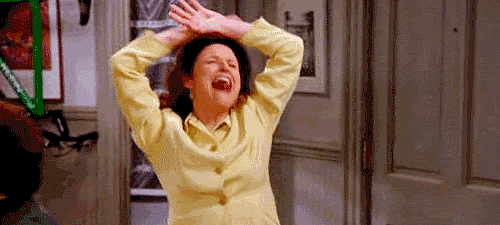 Welcome to the first episode of my new content marketing podcast, Ask Amanda About Marketing.

This podcast seeks to answer your questions about content marketing and digital PR with straightforward, actionable tips. You can find all episodes here.
I'll be publishing weekly, so subscribe to stay up-to-date, and stay tuned for special guests in the near future!
Also, have a marketing question you'd like featured on the show? Email me your question!
Episode 1: How to Measure Awareness Campaigns – Show Notes
Thank you to Alex D. from Ubisend.com for his question:
What do you think is the best way to measure success in a PR campaign? I know it probably depends, so let's assume your client is a tech company trying to build a name for themselves & increase awareness.
Here's a summary of what I talk about on the podcast regarding what you should ask yourself when assessing the success of a brand awareness content campaign.
Note: Because my background is in the modern content marketing-based digital PR rather than traditional PR, that is the angle I took to address this question.
Mentioned Links:
Reach
What's the site's average traffic?
What is the site's engagement level?
For #1, you'll need a tool like SEMRush, but for #2, it helps to do a bit of manual work. Check out the article. How many social shares did it get? How many comments, and how thoughtful are the comments?
Relevancy
Does your target audience visit this website?

Does your media coverage have a mix of broader and more narrow coverage?
For #1, the depth of this kind of analysis will vary depending on how much research you've already done into your target audience. (If you need a lot of guidance, try using tools like Buzzsumo to search for keywords relevant to your industry to find what content is performing well and where.)
For #2, you need to decide this before strategizing and creating your content campaigns. Who exactly are you trying to reach — a wider audience just so a more general public knows who you are, or a more targeted audience that's smaller but more likely to convert?
Nature
Where is the mention in the article?

Is it a brand mention without a link?

How is the brand positioned?
Not all brand mentions are created equal. The more prominent and descriptive a brand mention is, the more effective it'll be for awareness.
Sentiment
Is it a positive brand mention?

What are the comments like?

Is the social sharing positive?
Don't forget to see how the brand is mentioned in the article (most likely neutrally), but also how people sharing and interacting with the content are talking about it.
IMPORTANT: If people read the content and think that the research your brand provided to the publisher doesn't make sense for your brand to be discussing or dealing with, this can potentially lead to negative brand sentiment. Always make sure there is a logical, subject-matter connection between your brand and the content you're creating if brand awareness is your priority.
BONUS
Want to assess your current "brand real estate" (aka how thorough your brand awareness initiatives have been so far)?
Try Fractl's brand real estate tool.
Have a question you want to submit to the podcast?
Email me at amanda@frac.tl!
Have any additional advice for Alex? Post it below! I'd love to hear your thoughts.