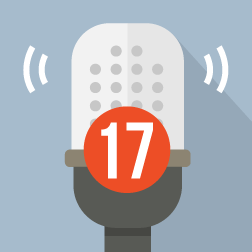 Have you ever read something and thought: And I just read this…why?
YOU ARE NOT WORTHY!
The element of newsworthiness isn't just for newspapers (cue gasp). It also serves as a wonderful guide for content marketing that will engage your target audience.
Now, if you've never taken journalism classes, you might not even be familiar with this concept. So we're going to throw it back to Journalism 101 and help you out by telling you what makes content newsworthy.
In this episode, I discuss how you can implement 6 characteristics of newsworthiness:
1. Timeliness
Just because something isn't already trending doesn't mean it's not providing value that is timely for your target audience. Try to view this characteristic on a broader spectrum and ask yourself, what does my target audience need right now?
2. Proximity
People are naturally more interested in a topic if it's close to home. Think about how the information you're providing can apply to people in different areas and see what new information you can reveal when taking that approach.
3. Significance
There are two questions to ask yourself to make sure your content applies to your target audience: How many people is this going to impact? How many people will want/need to hear about this?
4. Novelty/Originality
Let's face it: Weird news is fascinating to us. Based on one of Fractl's studies, surprise is an emotion that is highly effective when deciding whether or not to share content.
5. Prominence/Fame
Again, think outside the box. Try to move outside of your vertical and think about what is currently popular that can be tied to your brand. Take into consideration the type of audience you are trying to reach.
6. Data Journalism
Trends exist in large amounts of data. This gives you the opportunity to discover the story in your data. Find these trends and it will give you a unique leverage.
Mentioned Links:

This podcast seeks to answer your questions about content marketing and digital PR with straightforward, actionable tips. You can find all episodes here.
I'll be publishing weekly, so subscribe to stay up-to-date, and stay tuned for special guests in the near future!
Have a question you want to submit to the podcast?
Email me at amanda@frac.tl or comment below!
Have any additional insight on how to reach your target audience? Post it in the comments! I'd love to hear your thoughts.