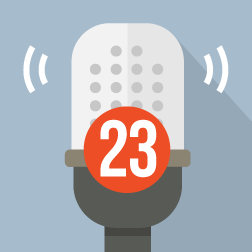 Full disclosure: This episode is full of Harry Potter references and talk about ego.

I've spoken a lot about how emotion plays into content, both in this podcast and generally in my writing. But there's another way to think about your approach to creating successful content, and that's by creating ego-bait.
Think of it this way:
People want to see themselves in the content — or they want the content to help them see themselves.
Listen in to hear my explanation of both concepts and how you can apply the insight to your content development.
In this episode, you'll learn:
Examples of both types of ego-bait
Questions you need to ask yourself when executing content
Why it's important to craft a promotional strategy that matches your content
Hope you enjoy!

This podcast seeks to answer your questions about content marketing and digital PR with straightforward, actionable tips. You can find all episodes here.
I'll be publishing biweekly, so subscribe to stay up-to-date!
Have a question you want to submit to the podcast?
Email me at amanda@frac.tl or comment below!
Have any additional insight on building content that caters to the ego? Post it in the comments! I'd love to hear your thoughts.