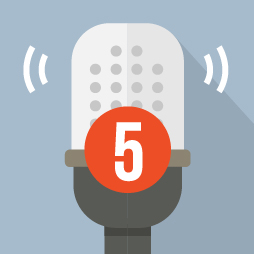 You know you need to promote the awesome content you just created. But how do you actually create a digital PR strategy? And how should you plan to reach out to some of the best writers on the web?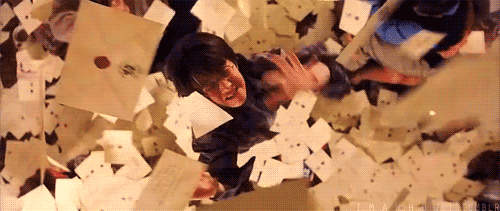 Live footage of every writer on Earth dealing with their inboxes, probably.
In this episode, I'll explain exactly what you need to do to get your content in front of as many eyes as possible.

This podcast seeks to answer your questions about content marketing and digital PR with straightforward, actionable tips. You can find all episodes here.
I'll be publishing weekly, so subscribe to stay up-to-date, and stay tuned for more special guests in the near future!
Have a marketing question you'd like featured on the show? Email me your question!

Episode 5: How to Create a Digital PR Strategy – Show Notes
This week's question comes from B2B marketer Shayla Price. She asked:
Pitching the Exclusive
When doing digital outreach, a great strategy is pitching the "exclusive" coverage of your content and then pitching other publishers for the "syndicated" coverage of your content.
Publishers like exclusive coverage because it means you're giving them the first chance to post the data or information, making the story inherently newsworthy. This is great leverage for reaching out to high-authority publishers.
When assessing which publications are worth pitching for the exclusive, consider the site's:
Readership volume and relevancy
Publishing frequency
Type of content
Authority
Aim to send out at least 10 pitches a day, and in each pitch, include a personalized opening, the main data points/intriguing facts about your content, and why the content would be great for their audiences.
Content Syndication
Don't stop promotions once you've gotten initial, exclusive media coverage! Other sites might be interested in your content, as well. Consider pitching:
Sites with lower domain authority but higher relevancy to your industry
Sites with lower domain authority but higher social engagement
Sites that can potentially write about a different angle/perspective of your content
In addition to doing your own syndication, sometimes content that has a really strong exclusive placement will syndicate naturally. This is one of the major benefits of this type of digital PR strategy.
Content Amplification
Once you've completed your outreach efforts (which should take about a 4 to 6 weeks total), use your other promotional tactics to funnel more attention to the content that was covered by the media.
It's sometimes a good strategy to point your readers to the coverage of your content rather than where the content lives on your brand site.
Why?
Because getting more traffic and social shares to those publishers' coverage will increase that coverage's performance, meaning the link juice is more powerful and the article might even end up on a "best of" list on the publisher's site.
So send the links to your best coverage to your email list, share it on Facebook/Twitter, etc. to get that coverage as much exposure as possible.
Have a question you want to submit to the podcast?
Email me at amanda@frac.tl!
Have any additional advice for Shayla? Post it below! I'd love to hear your thoughts.