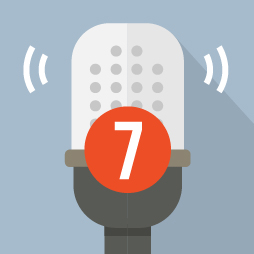 I maaaaaay have recorded this episode in the baggage claim area of the Seattle-Tacoma International Airport.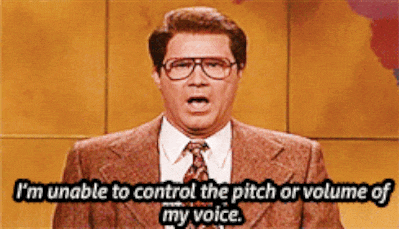 Sorry, everyone in the airport.
I'm on vacation for the week, but I couldn't pass up on recording the next episode, in which I provide a quick review of the GrowthHackers conference and talk about how to not fall into traps when using content marketing metrics to analyze success.

This podcast seeks to answer your questions about content marketing and digital PR with straightforward, actionable tips. You can find all episodes here.
I'll be publishing weekly, so subscribe to stay up-to-date, and stay tuned for more special guests in the near future!
Have a marketing question you'd like featured on the show? Email me your question!

Episode 7: Which Content Marketing Metrics Are Best? – Show Notes
This week's question comes from Jessica Sargo, the product marketing manager at TwentyEighty Strategy Execution. She asked:
Content Marketing Metrics for Off-Site Content
Links can be a huge part of how you measure the success of your off-site content and your outreach strategies, but solely assessing the number of links you've garnered means you're depriving yourself of the full picture.
For example, you could have one or two medium-quality links from media coverage, and a series of low-quality or spammy networks republish it. The links from that low-quality syndication would show up in a link count metric, but it's important to see exactly what types of links they are and how they'll contribute to your portfolio.
Examples of what else you can consider to get more comprehensive metrics are the domain authority of the links, number of unique linking domains, number of social shares, and the context of the coverage.
Content Marketing Metrics for On-Site Content
It's common to use site traffic as the most prominent metric for analyzing the success of on-site content, and it makes sense – if you're producing content and there's a lot of traffic to the page featuring that content, that indicates something's working.
But traffic is a "symptom," for lack of a better word. It shows something's probably working, but it doesn't explain why.
You have to ask yourself: What was the purpose of this content? And was it successful in achieving that specific purpose?
For example, you could be trying to rank for a particular keyword. Metrics like time on site and bounce rate can have an impact on how Google assesses the quality of that page, so it's crucial you pay attention to these metrics. That way, if your ranking and traffic go up, you understand what you're doing right and can continue improving.
Have a question you want to submit to the podcast?
Email me at amanda@frac.tl!
Have any additional insight for Jessica? Post it below! I'd love to hear your thoughts.