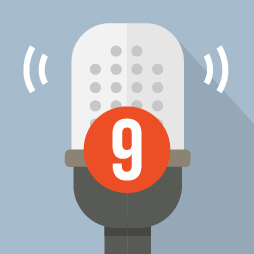 This week's episode is about… controversy.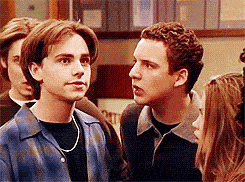 Tune in to learn the benefits of controversial content (and how to persuade your boss or client that it's worth trying out).

This podcast seeks to answer your questions about content marketing and digital PR with straightforward, actionable tips. You can find all episodes here.
I'll be publishing weekly, so subscribe to stay up-to-date, and stay tuned for more special guests in the near future!
Have a marketing question you'd like featured on the show? Email me your question!

Episode 9: The Case for Controversial Content – Show Notes
This week's question is one that's been asked by our clients:
Why Use Controversial Content?
Before I explain exactly how to make the case, I want to explore why controversial content works in the first place.
Our research has shown that emotions are key to content getting significant traction and potentially going viral. When you consider this, it's no surprise that controversial content can have a lot of success – controversy has its roots in passionate opinion and emotion.
But that doesn't always mean a brand should engage in that level of intensity. Controversial content is best used when your primary marketing goal is building links.
I'll explain why in the next section. But when that's your goal, you can get pretty incredible results if you're willing to take a risk.
America's Most P.C. and Prejudiced Places, a content campaign we did for Abodo, ended up garnering hundreds of links and earned media coverage on sites like CNET, Slate, Business Insider, AOL, Yahoo, Mic, The Daily Beast, and Adweek.
Are these the kind of results you're looking for? Then read on.
How to Successfully Use Controversial Content
The best way to mitigate the risk of getting the brand too involved in a heated debate is to utilize an impartial, accurate data source as the foundation of your content.
When you proceed with that strategy, your brand voice is simply commenting on fact and presenting data, rather than posing an argument or taking sides.
For example, for the Abodo campaign, we analyzed thousands of tweets as our primary data source, removing the client from having to make any judgement calls and rather simply illustrating what we found with straightforward bar graphs and maps.
Writers who decide to cover your content will sometimes form opinions based on the data you present, but more likely than not, they're only referring to your brand as the source of the information if the project is done objectively.
Pro tip: A quick check to see if you're approaching the project objectively is to pause before you start collecting data and ask yourself: Do I have expectations for what the data will reveal? Is there something I want it to reveal? This could be a red flag, because you want to make sure you're presenting the data in an unbiased fashion and not subconsciously trying to tell a story you had in mind all along.
Have a question you want to submit to the podcast?
Email me at amanda@frac.tl or comment below!
Have any additional insight on controversial content? Post it in the comments! I'd love to hear your thoughts.