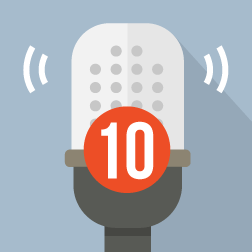 Get ready to learn about content marketing and all of its benefits.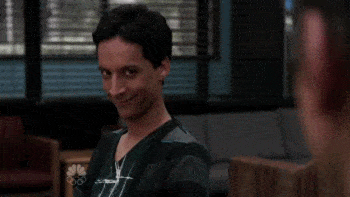 No, not those types of benefits…
In addition to having new, high-quality content, content marketing can also improve a variety of metrics that help you reach one (or more) marketing goals. Find out every benefit of content marketing in this week's episode.

This podcast seeks to answer your questions about content marketing and digital PR with straightforward, actionable tips. You can find all episodes here.
I'll be publishing weekly, so subscribe to stay up-to-date, and stay tuned for more special guests in the near future!
Have a marketing question you'd like featured on the show? Email me your question!

Episode 10: ALL of the Benefits of Content Marketing – Show Notes
This week's question is one that's been asked by our clients:
Let's Add Some Context, Shall We?
To answer this question in a way that'll make sense to everyone who doesn't work with Fractl, I first need to explain what we usually report on.
A lot of our work is based on getting high-quality media coverage and building links for our clients, so our reporting often includes a list of all the links, the link types (dofollow, nofollow, etc.), and link domain authorities we've secured with our content development and digital PR strategies.
And who doesn't love links, right? Links are a sign of so many things, from portraying media coverage to demonstrating a healthier backlink portfolio.
While there are many other goals to aspire to as a digital marketer, let's assume for this discussion that a hypothetical client has come to you wanting to build links.
So what are the benefits, other than link building?
Great question.
Like I said, for this hypothetical client, assume they're hiring us to build links and that's it. They probably just want our help completing one part of their grand marketing scheme.
And what could their end goal possibly be?
Increase organic traffic! The link building that results from content marketing + digital PR leads to a much healthier and more diverse backlink portfolio.
Having better backlinks = a better Google ranking = more organic traffic in the long run.
So, sure, content coverage you earn now can give you some referral traffic, but it can also help you make significant strides in improving your organic traffic numbers down the line.
But wait – there's more! (Ugh, it kind of hurt to type that.)
Because your content is getting media coverage, you're also inherently increasing your brand awareness. Brand awareness in itself means that more people know about you, increasing the pool of people with the potential to become customers or clients.
Once you've built up more brand awareness, you're closer to the next tier up, which is brand authority. The more quality content you produce and promote, the more that people will come to respect and trust your brand.
And guess what?
When people are aware of your brand, if they search something in Google and see your site pop up in the results, they're more likely to click it because they already like you.
That means an increase in organic traffic. (See? It's all wonderfully symbiotic.)
Just a few more things to get psyched about…
Creating and promoting great content, which can get you links, increases in organic traffic, and more brand recognition, can also mean more conversions.
When people recognize you, respect you, and see you everywhere, when they do finally arrive at a landing page with a great call-to-action, they'll be more likely to click through.
All of this content marketing work serves as a foundation for trust. And just because you can't measure trust, doesn't mean it's not important.
Have a question you want to submit to the podcast?
Email me at amanda@frac.tl or comment below!
Have any additional insight on content marketing benefits? Post it in the comments! I'd love to hear your thoughts.