When it comes to content marketing, you get what you measure. If you're not measuring the right things, then you won't see your successes.
Without properly measuring results, you can't know if your content marketing strategy is working. You can't see your mistakes, and you can't identify your opportunities. You can't refine your approach based on what's working and what isn't.
To see the real value of your work, you need to choose the right metrics for measuring content marketing success.
Establishing Content Marketing KPIs
Even before you start creating your content, assign key performance indicators (KPIs) to your campaign. These goals should guide your strategy, not the other way around. Don't wait until your content is already published to backtrack and try to match your goals to your results.
Instead, identify the initial KPIs that will shape your strategy. Knowing your goals early on will help you create better content and better results.
There are many KPIs you can measure (and we'll get into those details later), but as you begin your goal-setting, think about content marketing KPIs in four categories:
Marketers often have a difficult time knowing what to measure because there isn't a one-size-fits-all solution to tracking content marketing metrics. It's up to you to decide which KPIs are most important based on what you're trying to accomplish with content marketing.
If your main goal is driving traffic to your site, then you will want to keep a close eye on traffic metrics. But if you mostly want content to help grow your email subscriptions, then you can be less concerned with traffic metrics and instead focus on a conversion KPI (like new email subscribers).
Categorize KPIs even further by thinking about them regarding small and big picture results:
Now that you have a better understanding of KPIs, you can start matching them to your on- and off-site content marketing efforts.
A List of Content Marketing KPIs
By measuring the right KPIs for on- and off-site content, you will be able to more effectively set your goals and expectations and see your content marketing results.
Measuring On-Site Content Marketing Success
On-site content refers to anything published on your website, such as blog posts, e-books, guides, white papers, infographics, and videos. This content is typically designed to engage the users on your website and potentially get them to take action. Use the following metrics to evaluate how your on-site content is performing.
Is Your On-Site Content Being Seen?

(Rendering of Google Analytics view)
Pageviews

measure the number of pages that are viewed on your website. When measuring page views, you may want to separate the organic page views from the paid page views.

Organic Page Views

come from natural traffic sources, such as organic search, social media, and referrals (which we'll explore in greater detail in the next section).

Paid Page Views

come from paid traffic sources, such as paid search or social media advertising.

Number of Visits

(called "sessions" in Google Analytics) measures the total number of visits to your website.

Unique Visits

("users" in Google Analytics) measures the number of individuals who visit your website.
Is Your On-Site Content Engaging?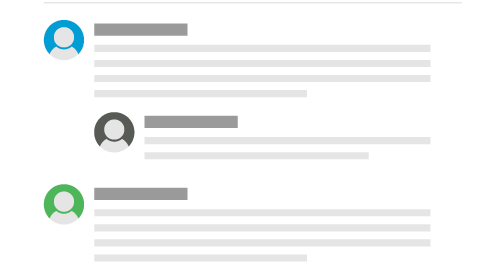 Return Visits

measures the number of times that a unique visitor returns to your site. A high percentage of return visits can signal that your site's content encourages people to keep coming back.

Average Time on Site

measures the amount of time that a visitor spends on your website. A high average time on site is a telltale sign your visitors find your content valuable and compelling.

Bounce Rate

shows the percentage of users that visit one page and then exit. These users "bounce," meaning they don't continue on to view other pages on the website. If on-site engagement is a goal, a low bounce rate indicates that your content encourages visitors to keep clicking around your site.

Blog Comments

relate to the number of comments that are left on your website or blog. A lot of discussions via blog comments may indicate the content is compelling enough for people to debate it. However, the context of your blog comments should be noted as well; if people are mostly reporting they find your content confusing, outdated, or inaccurate, it's probably wise to revise the content.
Does Your On-Site Content Convert Visitors?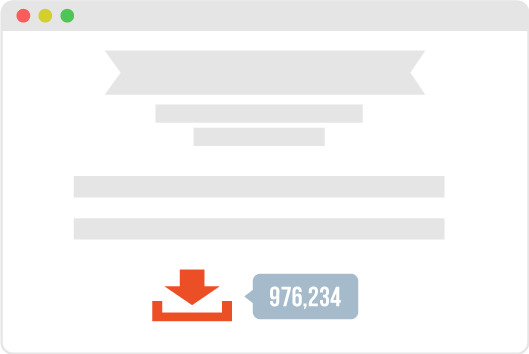 Number of Downloads

indicates the number of times that a piece of content is downloaded or requested by a user.

Number of Email Subscribers

measures how many new users join your email list.

Landing Page Conversion Rates

relates specifically to one landing page on your website. It measures the rate of conversions that occur on that one page. The specific conversion for the page may vary (opting in for an email newsletter, purchasing a product, filling out a contact form, etc.).

Number of Leads

measures how many leads are converting from your content.
Measuring Off-Site Content Marketing Success
Off-site content campaigns relate to distributing, publishing, and promoting your content on other websites. These campaigns can increase awareness about your brand and draw traffic back to your website.
Is Your Off-Site Content Engaging?

Press Mentions

shows how many times your content has been mentioned by media publications. This may include mentions that are through both online media and

traditional media, such as television coverage

.

Number of Social Shares

refers to the number of times your content has been shared on social networks and platforms.

Number of Impressions

refers to the number of times your content appears in front of an audience.
Is Your Off-Site Content Sending You Traffic?

Social Traffic

measures the amount of traffic that is coming to your website via social media platforms. It measures how well your social media campaigns are performing.

Referral Traffic

shows the amount of traffic that is coming to your website via other websites. This happens when a website links to you and sends visitors to your website. It may or may not include the traffic coming from social media. Decide if you want to include social referral traffic or leave it as its own KPI.
Is Your Off-Site Content Improving SEO?

Domain Authority

is a unique metric from Moz that measures a site's authority. You want websites that link to your site and/or mention your content and brand to have a high domain authority.

Number of Inbound Links

measures the number of times your website is linked to by other websites.

Increased Search Rankings

is listed as both an on- and off-site KPI because off-site content links can also help your website and content show higher in search rankings.
Is Your Content Marketing Getting a Return on Investment?
At the end of the day, you want to see a bottom-line impact from your content marketing efforts. How do you know if you're getting as much (or more) value out of your content as you're putting into it?
Let's look at some metrics for measuring how content affects sales, SEO, and your brand perception, all which can contribute to increased revenue.
Sales Impact
The most obvious thing to look at regarding content ROI is sales growth. If sales are spiking in conjunction with your publication dates, it's a good sign your content is contributing to this spike.
But in most cases, content's impact on sales isn't linear. Many times there isn't always a clear path from content to sale. Consider how it may take months of visiting a blog or receiving targeted email communication before someone becomes a customer. Sometimes it's the sum of all of your content marketing efforts that lead someone to buy, but sometimes it takes just one piece of content to make it happen. Google Analytics and marketing automation tools can help with tracing back sales and conversion events to a certain path of content interactions or to a specific piece of content.
SEO Impact
Tracking your search rankings and organic traffic growth will tell you if your content is improving your position in search results. This is important to measure because the higher you rank in search, the more traffic your site will get. More site traffic increases the potential for more conversions and sales.
Brand Authority and Loyalty Impact
Content marketing can position your brand as an industry leader and make people like your brand more. Furthermore, content marketing can make your current customers more loyal and encourage some to go as far as referring new business to you.
While these things may seem harder to track, they no doubt play a role in increased sales. Look for increases in repeat customers, referrals, press mentions, and social mentions to judge if your content is having a positive influence on brand authority and loyalty.
Here are some examples of what you can consider, particularly for assessing brand authority:
Also, in the future, you can set up any lead generation materials to ask how these potential customers found out about your brand. This can help identify if content campaigns have been effective in this effort.
Creating effective content marketing campaigns requires you to use metrics to measure the results. You need to:

Once you measure content marketing metrics in this way, you'll be able to find the value of your work, get the most out of your campaigns, and accurately evaluate and revise your content marketing strategies to get the best results.
Want to see how we have used clear KPIs to lead successful content campaigns for our clients? Check out our full library of client work and case studies.