Google (and other search engines) are all about helping people find what they're looking for by sorting through which sites are high-quality and relevant.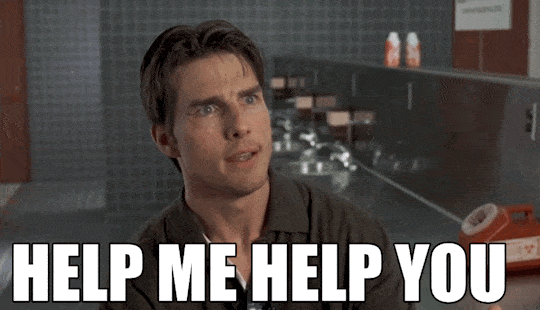 Search engines or Jerry McGuire? Who can tell.
So when you know you've created something amazing, using search engine optimization (SEO) allows the search engines to see your content is appropriate for your target audiences.
I spoke with SEO expert Tom Casano of Sure Oak SEO to get his insight on what can be done to help increase your content's rank and how to use SEO to increase traffic.
In this episode, you'll learn:
The basics of keyword research
The importance of keyword variation
What to consider when making video content
Hope you enjoy!
Mentioned Links/Resources:

This podcast seeks to answer your questions about content marketing and digital PR with straightforward, actionable tips. You can find all episodes here.
I'll be publishing biweekly, so subscribe to stay up-to-date!
Have a question you want to submit to the podcast?
Email me at amanda@frac.tl or comment below!
Have any additional insight on building organic traffic with SEO? Post it in the comments! I'd love to hear your thoughts.
The following two tabs change content below.
Amanda Milligan
As the Branded Content Manager for Fractl, Amanda's responsible for all on-site content, working to improve our brand engagement and enhance the agency's organic traffic growth strategy. Her work has appeared in Forbes, Content Marketing Institute, the Marketing Smarts podcast, CMO, and more. When she's not obsessing over the comma placement in blog posts, she's probably out singing karaoke or patiently waiting for "Westworld" to come back.
Latest posts by Amanda Milligan (see all)