I totally get it — sometimes it can be…difficult…to reach your target customers.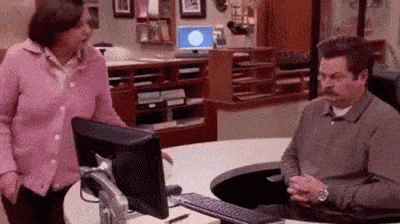 Hey! You can't beat this deal. This product is amazing. Wait! Hello. Listen. PLZ.
You might be really wanting to reach out to someone, but if you're not talking about something that interests them in a way they like communicating, they'll immediately tune out. So how do you effectively get your message to your target audience?
Shayla Price explains it all.

This podcast seeks to answer your questions about content marketing and digital PR with straightforward, actionable tips. You can find all episodes here.
I'll be publishing weekly, so subscribe to stay up-to-date, and stay tuned for special guests in the near future!
Have a marketing question you'd like featured on the show? Email me your question!

Episode 16: Talk Targeted to Me [Ft. Shayla Price] – Show Notes
This week's question is:
This week, I chatted with B2B content and email marketer Shayla Price about how to reach your target audience, no matter what their current mindset is. 
She said the middle of the funnel is often overlooked and has a ton of potential for improvement, but there are ways to step up your content and communication game in all levels of the funnel.
Here's how.
Top of the Funnel: Best Practices for Better Understanding
Brand awareness, the initial stage of the funnel, is all about the clients you are trying to attract and how to better serve them.
What is your amazing solution to the problem they are so keen on fixing? Why is it better than the competitor? How will you make it better?
To provide better service, you need to know what your customers want. By conducting surveys, receiving insights from active customers, or scoping out the competition, you can make your product better and more appealing to a larger audience.
One thing to remember in the early stages of the funnel is differentiated learning – everybody is accustomed to different learning styles. Posting a weekly blog post that simply consists of text is not going to cut it anymore – not with today's attention span.
To branch out, don't be afraid to use audio and video content as well. It will give your audience a variety to choose from.
Ideal content types for this stage: Infographics, gifographics, videos, blog posts
Middle of the Funnel = Missed Opportunities  
Shayla explains that the middle of the funnel is often overlooked. However, it is crucial to nurture your customers so they understand who you are, the benefits you offer, and how you can help them solve any problems they're facing.
It is important to know the mindset of your customer as well. Shayla says that at this point of the funnel, the potential customer or client is looking for someone to put them on the right track. They are aware of their problem and are trying to decide if it's worth solving, so they need additional information to alleviate their confusion. Be the effective solution by providing exactly what they are looking for.
A defined customer journey will assist you in that endeavor. Figure out what your company or client already has set up and see how you can improve it. (There will always be aspects that work and some that don't.) Figure out what those gaps are and research the customer's needs. This will help you figure out how and when to best guide them.  
Ideal content types for this stage: Webinars, case studies
Optimizing the Bottom of the Funnel/Call to Action
At this point, you should know everything there is to know about your customer. Make sure they are ready to make the purchase by thinking of the content you are putting out as a conversation, focusing on their wants and needs, and ensure they are aware of the benefits you are offering.
Shayla also gave insight into email optimization, saying that timing is important. Your emails should be spaced out; you don't want to seem spammy by sending daily emails – people will notice. Treat email communication like you would a friend; do you call your friends every single day? Tone is also crucial in email marketing, and personalization is always the way to go.
When asked about instructional guidance, Shayla put emphasis on customer needs. The best topics to discuss are the ones your customers are curious about, so mix it up and be ready to give a little bit of everything.
Ideal content types for this stage: Free trials, demos
Have a question you want to submit to the podcast?
Email me at amanda@frac.tl or comment below!
Have any additional insight on how to reach your target audience? Post it in the comments! I'd love to hear your thoughts.
The following two tabs change content below.
Amanda Milligan
As the Branded Content Manager for Fractl, Amanda's responsible for all on-site content, working to improve our brand engagement and enhance the agency's organic traffic growth strategy. Her work has appeared in Forbes, Content Marketing Institute, the Marketing Smarts podcast, CMO, and more. When she's not obsessing over the comma placement in blog posts, she's probably out singing karaoke or patiently waiting for "Westworld" to come back.
Latest posts by Amanda Milligan (see all)