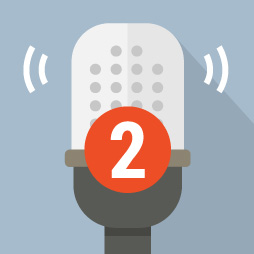 We're already at Episode 2! Let's assume that means double the value!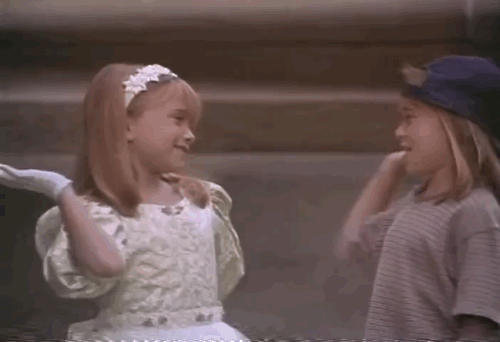 In this episode, I discuss how to do content marketing when it's not your top priority right now. Even if you can't dedicate all of the time and budget you'd like at this time, there are ways to get a head start for when you are ready to invest in the strategy. Listen for these tips you can start implementing tomorrow.

This podcast seeks to answer your questions about content marketing and digital PR with straightforward, actionable tips. You can find all episodes here.
I'll be publishing weekly, so subscribe to stay up-to-date, and stay tuned for special guests in the near future!
Have a marketing question you'd like featured on the show? Email me your question!

Episode 2: How to Do Content Marketing When You Don't Have the Resources – Show Notes
Thank you to Anuj Adhiya from GrowthHackers and PlanitWide for his question:
Mentioned Links / Additional Resources:
On-Site Content
When you're just starting out with content marketing, it's important to develop your on-site content first. This will help your site's SEO value and give people a better understanding of your company when they land on your page.
But it's tough to make quality content when you don't have a lot of time. So here are some ways to create good content a little more quickly:
Only focus on the most important keywords. Even preliminary keyword research can help you figure out what kind of content you need to create, meaning you're not wasting time creating articles and graphics you don't absolutely need right now.
Create resources that double as sales materials. When coming up with ideas for content, consider what it is potential customers or clients want to know about your product or service. Then, for those questions that are further down in the funnel, produce on-site content but also sales resources – as the need is similar – and the content can have double the use, saving you time.
Take the time you have to curate content. Curating content isn't necessarily a quick task, but it is faster than creating content from scratch. Consider what your audience wants to hear more about, and find the best resources for that information to present to them.
Update old posts. If you've run a blog in the past or have years-old on-site content, a great way to refresh your site is to update them. Look through your blog posts and see which need to better reflect the tips and strategies of the current day. Then, update them (under the same URL), but change the title to explain it has been refreshed by adding the relevant month or year.
Talk to your audience! If you already have a following because of your other marketing strategies, like on social or through your email list, then ask them – what kind of content are you looking for? What questions do you want answered? This will give you a shortcut to knowing exactly what you need to produce so you don't waste any resources.
Promotions
Truth be told, if you're low on time or budget to create content, you definitely won't be able to promote anything. Successfully promoting content takes a lot of effort, because you'll be competing with countless other brands doing the very same thing. Quality is key.
However, there are ways you can start preparing for your future strategy now so that you're ahead of the game when the time comes to get started.
The primary way to do this is to begin building relationships with writers and influencers. Here are some tips on how to do that:
Dedicate some time to your own social profiles. Tweet out or post industry news and tips to show your involvement in the space and gain more social attention within your vertical. This will help when you go to interact with influencers later.
When reaching out to influencers, talk about them first. Don't immediately try pitching your content. Compliment them via Twitter or email about an article they wrote recently or something similar, and leave it at that.
Additionally, share the influencer's work and engage with it. If you've produced content, you know how awesome it is when someone shares what you've done or comments on its quality, so do that for others! It'll go a long way in building a genuine connection with someone.
Don't stick to influencers' main site/blog; explore their other projects, too. If you like a personal blog, app, podcast, etc. that person creates, let them know! This is a great way to form a rapport.
BONUS TIP: Once you've formed genuine, human connections with influencers, ask them what kind of content they're looking for! If they'd like to do a piece about a particular topic or concept in your vertical, this can help direct you to a great idea that has a much higher chance of getting published.
Have a question you want to submit to the podcast?
Email me at amanda@frac.tl!
Have any additional advice for Anuj? Post it below! I'd love to hear your thoughts.