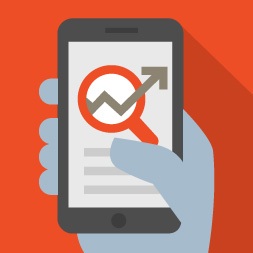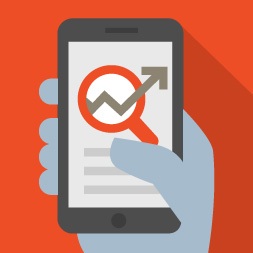 When you work in digital marketing, it's easy to stay behind a screen for most of your days.
That's why we love hosting networking events at the Fractl offices, and last night we had our second one ever: The Insider's Guide to Getting Media Coverage.
Our two speakers included Alex Furmansky, the founder and CEO of Budsies, and Fractl's own Stacia Mullaney, an Emmy award-winning journalist who works in Fractl's promotions department.
Both spoke about how to earn media attention for your brand and offered key insights I wanted to share with you all.
So without further ado….
Tip 1: Do Not Underestimate Organic Search
Alex had been on "Shark Tank" for his company Budsies, and many people assume that's why he's successful.
But it's not.
He turned down the Sharks' proposals, and he still got tens of thousands of site views from the exposure.
But, most of their transactions haven't come from that. The most transactions have come from organic traffic. And a majority of this organic traffic has come as a result of content marketing.
Tip 2: Listen To Your Audience
Budsies takes children's drawings and turns them into real stuffed animals.
When someone reached out to Budsies saying their son can't draw well, but can you make a product that looks like my son?, they ran with it and launched Selfies.
And when someone reached out asking if they could recreate a pet of theirs into a stuffed animal, they tested it, too.
And now Petsies is their fastest-growing line.
It goes to show you that listening can mean giving the people what they want, and maybe even launching a new, successful product.
Tip 3: Reach out to Influencers in a Unique Way
For Petsies, it made sense to reach out to the famous pet accounts on Instagram. But, as Alex said, these influencers get showered with gifts, because everyone wants these influencers to talk about their pet products.
So they created Petsies Stars, which allows influencers to promote plushie sales of their pet, and they get royalties from the sales. This gets exposure for Petsies while allowing the influencers to continue to connect with their audiences and provide value.
Tip 4: Learn About Writers You're Pitching
Stacia talks about how there are many ways to find commonalities with writers, from author bios to Twitter account descriptions to other expressions of personality through social media.
If there isn't a lot to work with, look at their previous stories. Are there any trends in the types of topics they cover or the style of the stories? Use these insights to craft your pitch.
When you know what they like to write and how they like to write it, you can reflect those preferences in your email and content and reach them on a really compelling level.
Tip 5: Consider the Mere Exposure Effect
The Exposure Effect means that the more often someone "sees" you, the more likable you appear to them.
So don't just pitch someone and ask them to cover your brand or content and don't start a real conversation.
If there's someone you're trying to connect with, reach out to them in a natural, real way. Comment on their articles. Have a Twitter conversation with them. Like their content.
Basically, make yourself known.
Tip 6: Consider the Mere Exposure Effect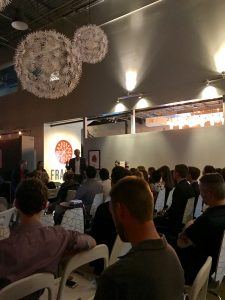 "If you wouldn't say it out loud at a party, don't say it in a pitch," Stacia said.
That's a great check to make sure you're not being too salesy or artificial. Expressing your personality is crucial and will allow people to relate to you more. Don't be afraid to show your sense of humor.
Tip 7: Make Your Subject Lines Count
You can have the best email ever, but if they don't open it in the first place, it doesn't matter.
Use what they've talked about on Instagram or Twitter recently to create an eye-catching subject line that connects to their interests.
"Don't be afraid to make them conversational and personalized," Stacia said.
Bonus tip: A compliment goes a long way.
Whether you're launching a new product or trying to promote a legacy brand, you're going to need to get fresh, new press to continue getting new customers.
Get this by:
Being personal when you're communicating with
Offering something new and interesting to influencers
Investing time in crafting your email subject line
Paying attention to what your customers ask for
By listening to your customers and clients and investing time in creating innovative content and forming real connections with people, your efforts can go a long way in getting exposure for your brand.