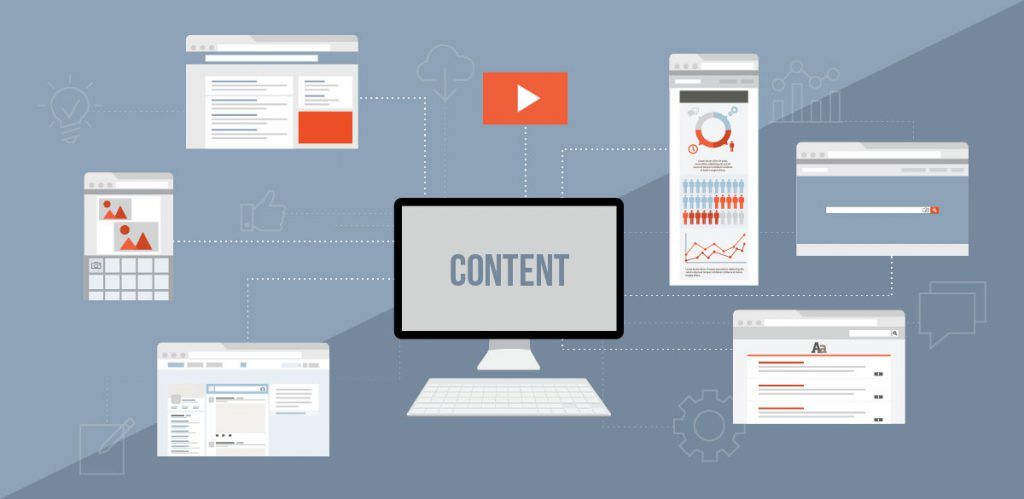 Content marketing has many moving pieces. From ideation and writing to promotion and analytics, there are a series of complex steps to go through to create a successful campaign.
So if you have the opportunity to streamline any of these tasks in your content marketing efforts, take it. The following apps do just that by simplifying, automating, and organizing content marketing tasks from start to finish.
Ideation
Use these tools to develop content ideas that tie back to the core of your industry and are proven to interest audiences.
Discover what digital content is performing the best with this tool, which analyzes and rates trending topics and key influencers online. BuzzSumo provides data to help you identify topics that can guide your own content creation and target influencers who can help distribute your content.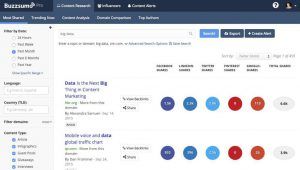 Stay in tune with content being shared that uses the same hashtag with this social media curation tool. Tagboard is a hashtag search engine that displays results from Twitter, Instagram, Facebook, Google+, Vine, and Flickr. It also measures sentiment around a hashtag, allowing you to see what topics are trending.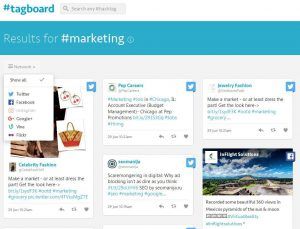 Find content and news that your audience is interested in with this content-monitoring tool. NewsWhip identifies trending stories related to your industry so you can see what is working and create stories on similar topics.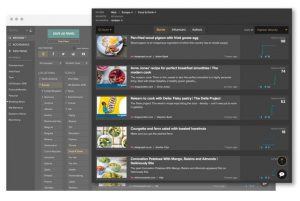 Find topics related to your keywords by typing them into Übersuggest. The free tool returns a list of associated topics and keyword combinations that you can use to come up with your own content ideas.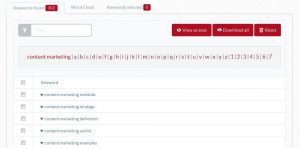 SEO
Use these tools and apps to come up with campaign topics that align with popular search terms related to your industry, brand, products, and services.
Find out what terms audiences are using to search with Google Keyword Planner. With this tool, you type in keywords you are targeting, and the platform returns a list of similar keywords, along with information on its search volume, competition, and estimated cost (if you are going to participate in a paid search).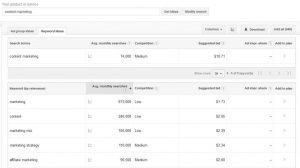 Research backlinks to your site and the sites of competitors with this link intelligence tool. The tool shows how powerful the links pointing to a site are and provides a detailed list of a site's referring domains, anchor text, referring IPs, and external backlinks.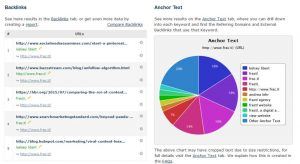 Get more keyword ideas than you will know what to do with using Answer the Public. The research tool allows you to enter a keyword and receive thousands of autosuggest results.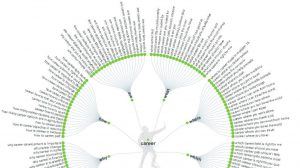 Perform extensive keyword research and competitor analysis with LongTail Pro. The tool includes detailed data on search terms as well as extensive reports on keyword usage on competitor sites.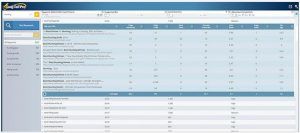 Research
Find strong details, storylines, and unique information for your content by using these research tools.
Create unique data for your content by conducting original surveys on Survey Monkey. The software makes it easy to create surveys with a variety of question styles, distribute surveys, and analyze the results. If you need help finding survey participants, Survey Monkey can even find survey takers for you for a fee.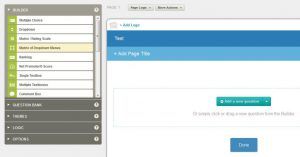 CrowdFlower
(Free & Paid Versions)
Create compelling content by uncovering useful stories in data with CrowdFlower. CrowdFlower uses both machine learning and data scientists to perform analysis on data that you upload to the platform. They pull out interesting trends so you can use it as the core of your data-focused content campaigns.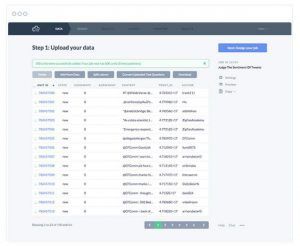 Tap into hundreds of data sources using this API directory. While ProgrammableWeb isn't exactly an app or tool that directly provides you with data, it will lead you to tools that can. The website is a database of available APIs, many of which you can use to export public data from popular platforms like Snapchat, Facebook, and Twitter.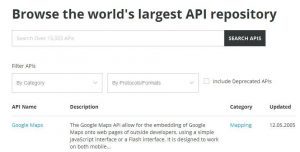 Writing
Improve your writing with these tools that act like editors and proofreaders for your content.
Upgrade the quality of your writing with Hemingway Editor. Named after the famed author, this app provides advice on how to make small changes to simplify your writing, tighten up your prose, and improve the quality of your text copy and content.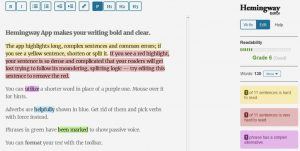 Grammarly
(Free & Paid Versions)
Make sure your content is free of grammar mistakes and typos by using this error-finding writing app. The tool catches errors that are usually missed by a standard spell check and helps you ensure your content is up to par before you hit publish.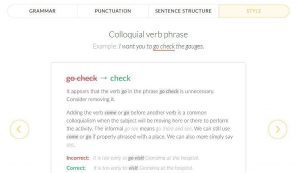 Properly optimize content on your site using the Yoast SEO WordPress Plugin tool. The plugin performs many functions for upgrading the overall SEO-value of your site, but its most useful writing application is its meta title and tag editor and content analysis tool that provides tips for improving your content's SEO value.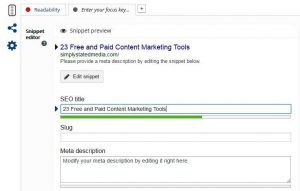 Design
Quickly and affordably create professional graphics with these tools that simplify design and data visualization.
Canva
(Free & Paid Versions)
Create beautiful graphics perfect for social media and blog posts with this design app. Canva is extremely easy to use and comes with premade graphics, icons, images, fonts, frames, and pre-sized social media graphic templates.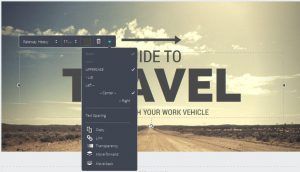 Find the perfect icon for your infographics and designs with this huge marketplace. Iconfinder has thousands of premade designs that are available in multiple file formats, making them easy to place in your custom graphics and charts.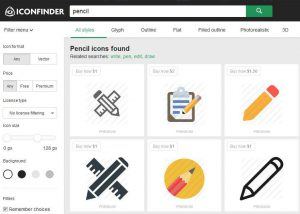 Easel.ly
(Free & Paid Versions)
Create infographics on your own with this design tool that has been used to create over 4 million infographics. The app includes thousands of templates that make it easy for even an inexperienced designer to create simple, yet compelling infographics.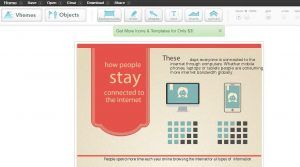 Project Management/Organization
Organize your plans and team, and keep the momentum going with these organization and project management tools.
Trello
(Free and Paid)
See your work unfold in front of you with this collaborative project management app that uses cards and boards to organize workflows, to-do lists, correspondence, and files. Trello's simple interface – and drag-and-drop functionality – make it an easy way to keep track of your projects and your team.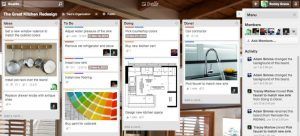 Enable your apps and platforms to work together and trigger workflows on their own with IFTTT. The app creates if-then "recipes" that sync your apps so they tell each other what to do without any work on your part.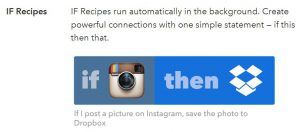 Dasheroo
(Free & Paid Versions)
Stop logging into dozens of platforms to track your analytics and stats. Use Dasharoo to curate all of your important data from dozens of platforms (like LinkedIn, PayPal, Facebook, Twitter, and Instagram, to name a few) into one beautifully designed dashboard.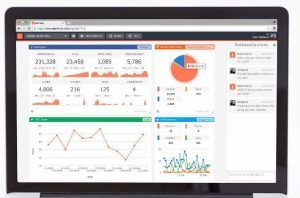 Distribution
Make sure your content gets the attention it deserves with these distribution platforms that spread your content across the web.
"Power Your Story" with this PR software that helps your content get noticed online. Cision's PR Software enables you to find influencers, distribute news releases, and track the performance of your stories to amplify your content and reach new audiences.
Find influencers who can help your content get discovered online with this relationship-building and outreach tool. With BuzzStream, you can research opportunities, find contacts and their information, connect with prospects, and manage all of your outreach projects from one platform.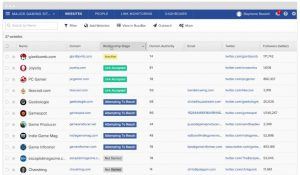 Hootsuite
(Free & Paid Versions)
Manage all of your social media accounts from one login with this powerful management, monitoring, and analytics tool. Hootsuite enables you to schedule posts across all of your accounts, set up keyword streams to quickly review mentions of your brand and key industry terms, and review the performance of your posts.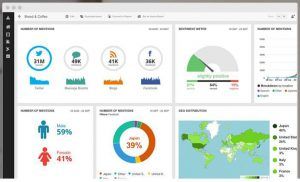 Plan your blog and social media schedule from one dashboard with CoSchedule. The content calendar and marketing tool allows you and your team to create an editorial calendar, schedule your new blog posts and the social posts to go with them, and promote old posts so you can give new life to dated posts.
Analytics
Make sure your work is paying off with smart and intuitive analytic tools that organize and assess performance data.
Make collecting onsite data easy by using this reporting software that requires no code. Trailfire automatically tracks everything a person does on your website and enables you to measure and analyze visitor behavior, create detailed customer profiles, and set up segmented sales funnels.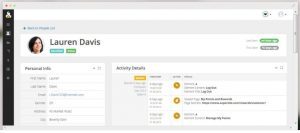 Of course, no list of content marketing tools would be complete without Google Analytics. The resource provides valuable data and insights on how visitors find your site, what they look at while on your site, and how much time they spend on your site.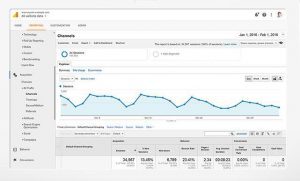 With the help of content marketing tools and apps like these, you are equipped to streamline each step of your content marketing process, create compelling content, connect with the right audiences in the right places, and produce the data to prove it.