For three weeks, we ran a pilot program on eBay's Facebook page to determine which types of posts performed best with its audience. Our goal was to pinpoint which content was most effective for increasing the average number of click-throughs to eBay as well as determine post reach and overall engagement.
Testing to Determine High-Performing Content
During the first week, we ran a series of experimental posts to get a better reading on which specific posts would be high-performing with eBay's existing audience. We adjusted the proportion of these post types as the pilot went on and we learned what worked best.
Examples of the post types include the following:
So what worked? Interesting listings, viral products, and guides all performed strongly, with viral products showing the most robust performance. Using these results, we capitalized on the varying performances through a strategy that focused on promoting these three high-performing posts while limiting the number of community engagement posts. In the weeks that followed, this new strategy paid off as the vast majority of highest-performing posts occurred in the second and third weeks of the pilot.
Measuring Performance Based on Brand-Specific Benchmarks
Our primary metrics included clicks (the total number of users who clicked anywhere on a post), reach (the total number of people exposed to a post), and engagement (the sum of likes, shares, and comments per post). We measured their performance based on previous quarterly reporting and the three weeks prior to the Fractl pilot, and the results were incredible:
Compared to their previous quarterly reporting, 

some posts saw click-throughs increase as much as 225 percent

.

The reach for five posts saw 

an increase of nearly 60 percent

 when compared with similar posts from the previous three weeks.

Engagement levels saw some of the largest increases: 

Posts that were already labeled as "high-engagement" saw a nearly 200 percent increase

 when compared with posts from the previous three weeks.
Boosting Top Organic Posts with Paid Ads
The strongest performing post during the three weeks was about a unique video game collection listing on eBay.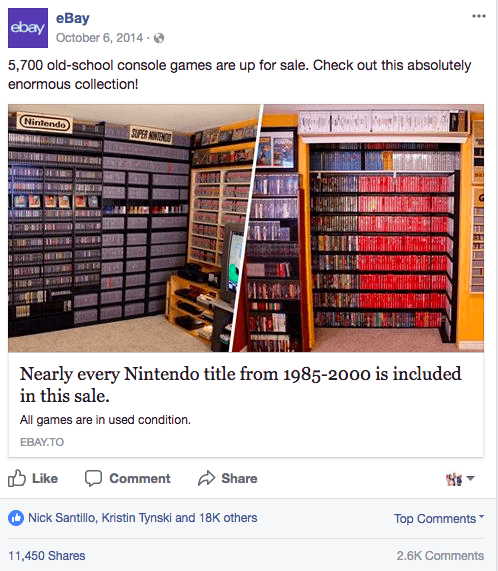 We boosted the post with paid spend due to its strong organic performance. This helped the post earn a ton of external media coverage, including TIME, VentureBeat, GameSpot, IGN, Yahoo, The Washington Post, Popular Mechanics, and Business Insider. And because a majority of these outlets picked up the post from eBay's Facebook page, the brand owned the story – an internal goal that was a part of its outreach strategy from the very beginning.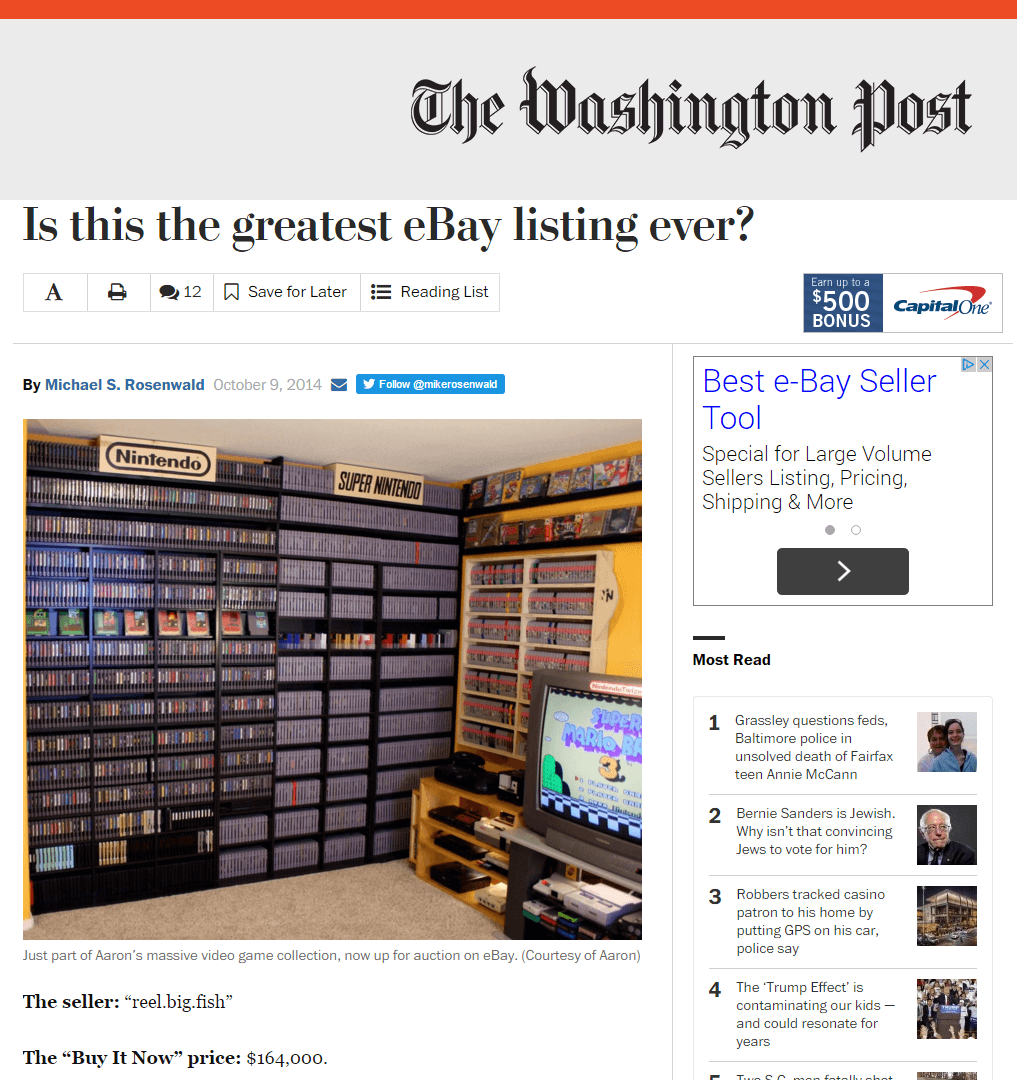 By the end of the three-week period, we used our findings to provide eBay with a detailed Facebook strategy proven to achieve high click-throughs, engagement, and reach with its audience. Some key takeaways include the following:
Finding and curating unique, unusual, or otherwise noteworthy listings should be a top priority because of their high performance and ability to earn major press pickups.

Posts that leverage emotions

 – particularly the emotions of surprise, excitement, curiosity, and nostalgia – 

perform best overall

.

Promote posts that tap into the "curiosity gap." The key is to provide enough information to pique the audience's interest but not give away so much that they feel satisfied without clicking through.
Keep in mind that a social strategy that offers surprising and unusual content will help your posts strike a chord with a wider audience. We worked closely with eBay to ensure that our execution was in line with its goals and key messages, and the result yielded a surge in reach, hundreds of thousands of click-throughs, and millions of likes, shares, and comments for a significant boost in overall engagement.